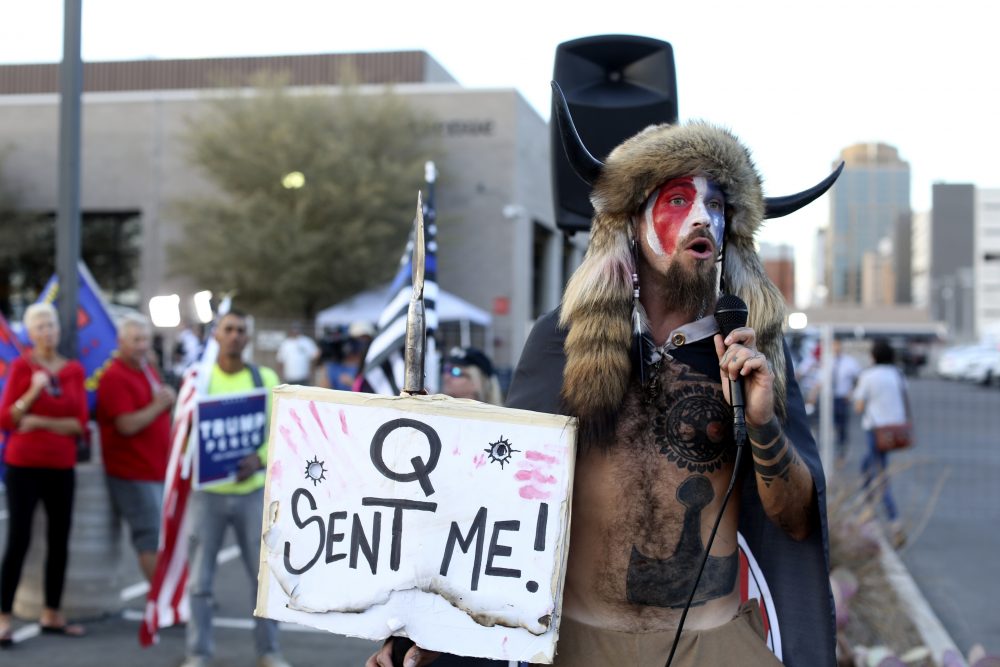 Town Square with Ernie Manouse airs at 3 p.m. CT. Tune in on 88.7FM, listen online or subscribe to the podcast. Join the discussion at 888-486-9677, questions@townsquaretalk.org or @townsquaretalk.
We all want to find understanding within our lives.
Looking back to ancient times when science and physics was not yet defined, we as humans needed to make sense of our world. Enter Zeus, Poseidon, Apollo – they gave us answers.
But that need, that desire to make sense of it all, was not left in our ancient past.
Today, in our quest for understanding, we continue to look for answers.
But what happens when there's a lack of trust in our traditional sources of news and information, when there are chants of fake news?
Some turn to alternative sources of information or even conspiracy theories.
Today, we unpack QAnon – what it is, how it came to be, and its impact on our current culture.
Guests are:
Christopher Bronk:
Associate Professor of Computer and Information Systems
Director of the UH Cybersecurity Graduate Program.
Associate Professor of Political Science at the University of Miami
Co-author of "American Conspiracy Theories"
Featured in the HBO docuseries "Q: Into the Storm"
Houston Public Media reporter Matt Harab also joins Ernie with COVID updates and headlines, including:
All Texans ages 50 – 64 are now eligible for the COVID-19 vaccine, starting today.
Town Square with Ernie Manouse is a gathering space for the community to come together and discuss the day's most important and pressing issues.
Audio from today's show will be available after 5 p.m. CT. We also offer a free podcast here, on iTunes, and other apps.