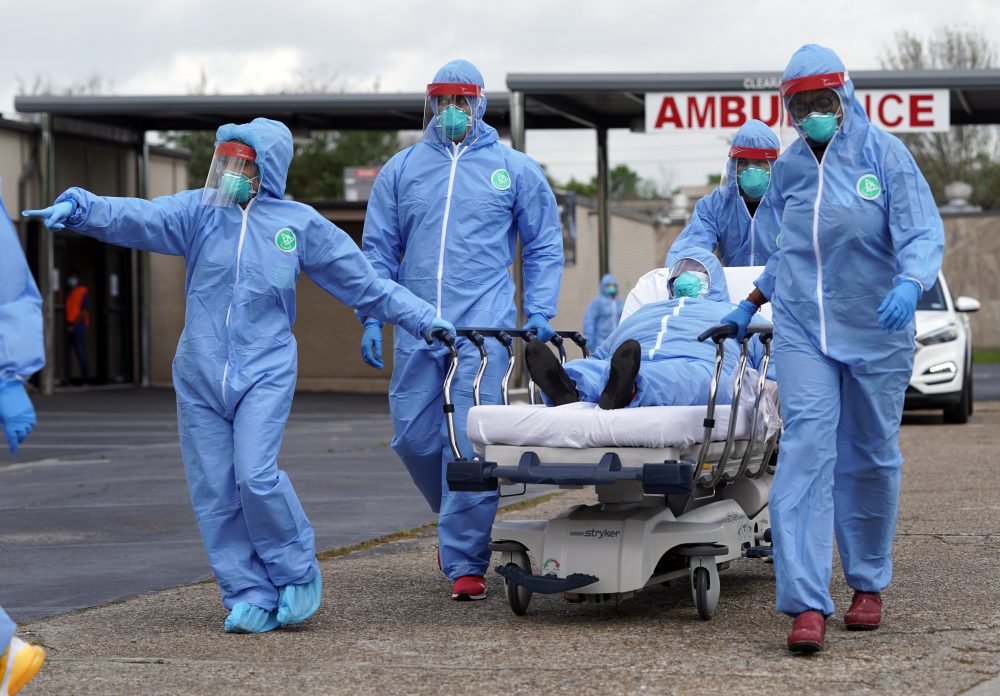 Town Square with Ernie Manouse airs at 3 p.m. CT. Tune in on 88.7FM, listen online or subscribe to the podcast. Join the discussion at 888-486-9677, questions@townsquaretalk.org or @townsquaretalk
One year ago yesterday, the Greater Houston area's first positive case of COVID-19 was reported in Fort Bend County.
A week later on March 11, the Houston Rodeo was cancelled after a man in his 40s contracted COVID from community spread.
And by March 16, Harris County had ordered all bars closed and restaurants limited to takeout and delivery.
During all of that, on this date a year ago, this show – originally a spinoff of "Houston Matters" – launched as a coronavirus call-in program to help Houstonians understand and protect themselves from the impending pandemic.
Today, we mark one-year of COVID and of this show focusing on health care, science and public policy.
Where were you a year ago? How has the pandemic impacted your life?
Listeners share their stories and questions, and we look back on this past year of the pandemic with a county official and local health experts.
Guests:
Houston Public Media reporter Matt Harab also joins Ernie with COVID updates and headlines, including:
Several Texas colleges and universities will still require people to wear face masks after Gov. Greg Abbott announced that he will lift the statewide mask mandate, according to the Texas Tribune.
Schools that will continue to require face masks include The University of Texas at Austin, Baylor University, Southern Methodist University, Rice University and the Texas A&M University System.
Town Square with Ernie Manouse is a gathering space for the community to come together and discuss the day's most important and pressing issues.
Audio from today's show will be available after 5 p.m. CT. We also offer a free podcast here, on iTunes, and other apps.