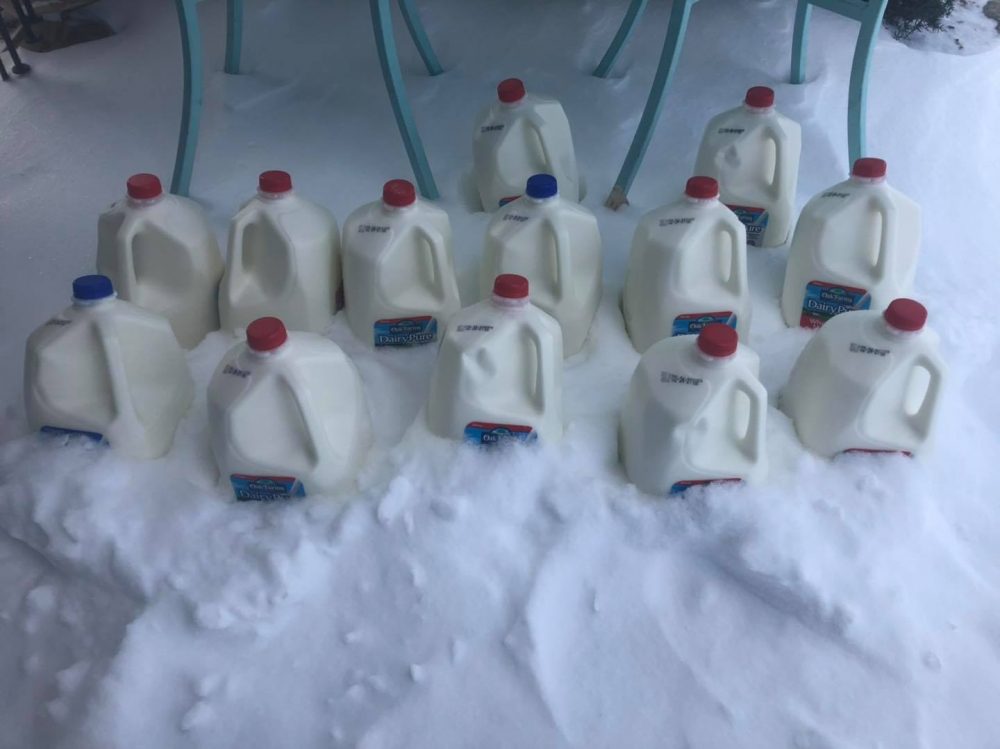 Town Square with Ernie Manouse airs at 3 p.m. CT. Tune in on 88.7FM, listen online or subscribe to the podcast. Join the discussion at 888-486-9677, questions@townsquaretalk.org or @townsquaretalk.
You made it through the week.
Power is back. Water is back, even though the city is experiencing problems with low pressure and a boil notice remains through the weekend.
And tonight is the last really cold night, with only a light freeze expected in Houston. Then, temperatures will be back up in the 60s.
You want to get out, get some food – but grocery stores have limited supplies.
On top of that, we're still in a pandemic.
Today, we want to help you start navigating the aftermath of the winter freeze.
Need food? Water? Supplies? Or want to help a neighbor in need?
Today, we want to help you find necessities as you prepare for the weekend and begin to recover from the historic winter storms in Texas.
Representatives from HEB, the Greater Houston Restaurant Association and Mutual Aid Houston join us to talk about food supply at local restaurants and grocery stories, as well as how to access help if you need it, including cash assistance.
Plus, Dr. Peter Hotez is here with a COVID update, including how the winter storms may have affected cases and vaccinations.
Guests are:
vaccine expert, pediatrician, author and professor
Dean of the National School of Tropical Medicine at Baylor College of Medicine
Director of the Center for Vaccine Development at Texas Children's Hospital
Melissa Stewart:
Lisa Helfman:
Director, Public Affairs for HEB
Tammy Chang:
Winter Weather Resources:
CenterPoint Energy Customer Service/Report Outage 713-207-2222
Houston Food Bank Helpline 832-369-9390 or online
ReadyHarris.org
Town Square with Ernie Manouse is a gathering space for the community to come together and discuss the day's most important and pressing issues.
Audio from today's show will be available after 5 p.m. CT. We also offer a free podcast here, on iTunes, and other apps.