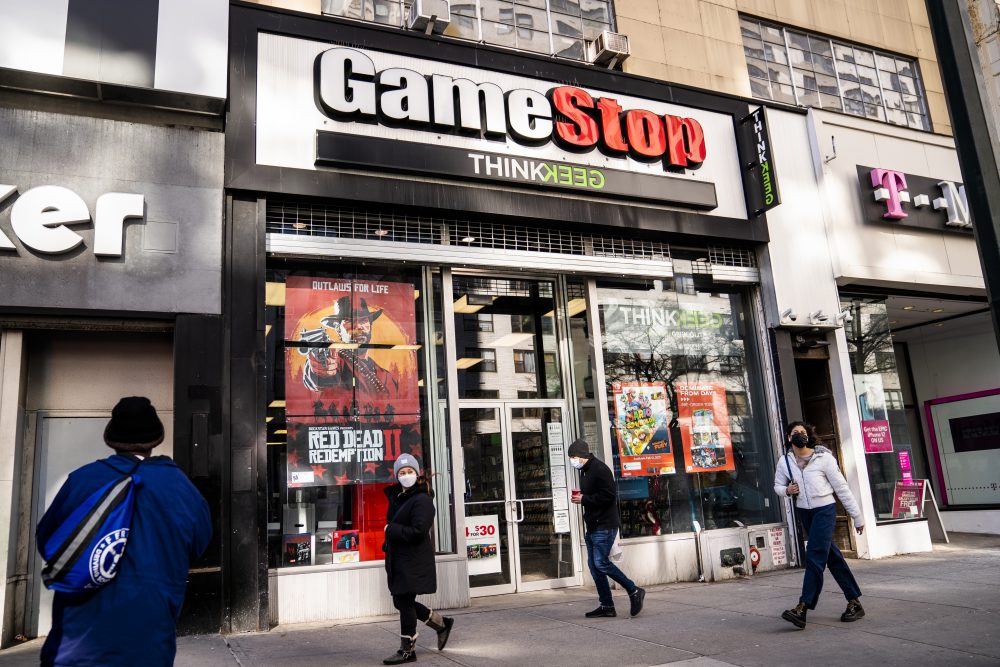 Town Square with Ernie Manouse airs at 3 p.m. CT. Tune in on 88.7FM, listen online or subscribe to the podcast. Join the discussion at 888-486-9677, questions@townsquaretalk.org or @townsquaretalk.
GameStop, Robinhood, Reddit, Short sales, Hedge funds.
They've been making headlines these days, and today we dive into what it all means – exactly what's happening to GameStop's shares and the controversy surrounding it.
What does it mean for the future of trading and regulations?
And what is the role and responsibility of social media in all of this?
Business and information technology experts join us to discuss and to answer listeners' questions.
Plus, we check in with the Houston Livestock Show and Rodeo, which announced today that the 2021 Houston Rodeo is canceled – more on that decision from the source.
Guests are:
Assistant Professor in the Marilyn Davies College of Business at the University of Houston – Downtown
Associate Professor of Computer Information Systems and Information System Security
Associate Director of the Center for Information Security Research and Education at the University of Houston
Houston Public Media reporter Matt Harab also joins Ernie with headlines from Houston and beyond, including:
Here's where we are right now with COVID: at end of day on January 20, there were 595 people needing intensive care at Harris County Hospitals for COVID. Today, the hospitals are reporting 510 patients needing intensive care.
In general beds, county hospitals are down to a little under 1500 COVID patients after seeing a high earlier in January of just over 1700 patients.
Texas Medical Center member hospitals are showing numbers flattening. Yesterday the Texas Medical Center admitted 251 new COVID patients, compared to last week when the average COVID admissions per day was 283. In the last few months, the numbers were as high as over 400 admissions per day.
Sign up for the Harris County COVID-19 Vaccine Waitlist
Sign up for the Galveston County COVID-19 Vaccine Waitlist
Town Square with Ernie Manouse is a gathering space for the community to come together and discuss the day's most important and pressing issues.
Audio from today's show will be available after 5 p.m. CT. We also offer a free podcast here, on iTunes, and other apps.