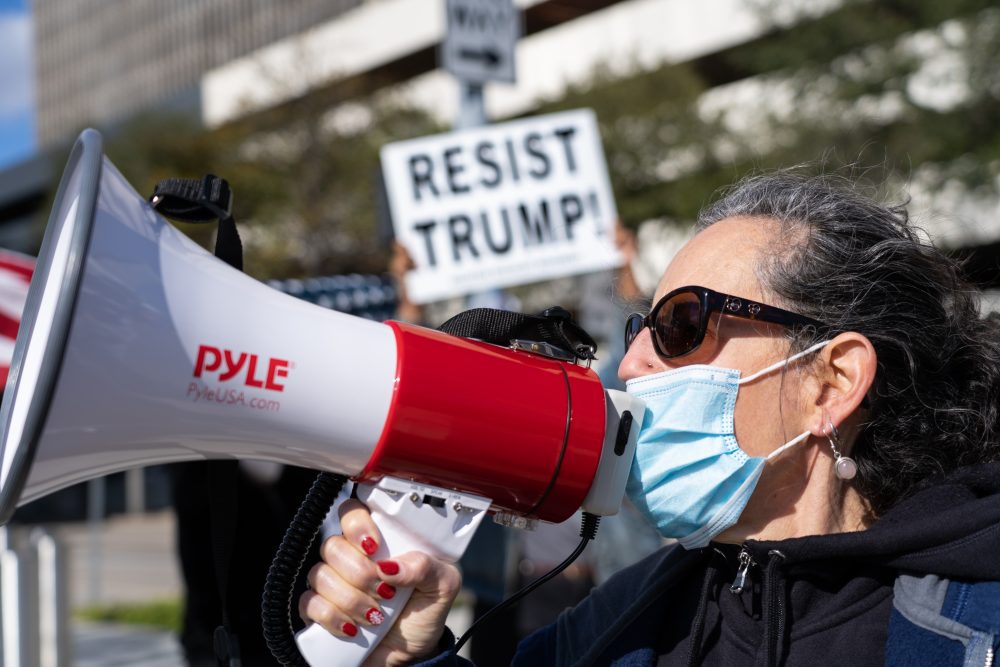 Town Square with Ernie Manouse airs at 3 p.m. CT. Tune in on 88.7FM, listen online or subscribe to the podcast. Join the discussion at 888-486-9677, questions@townsquaretalk.org or @townsquaretalk.
There are mounting calls for President Trump to resign, or to be removed or impeached, in the aftermath of Wednesday's siege at the Capitol.
We're seeing a wave of resignations within his administration, including Cabinet secretaries Elaine Chao and Betsy DeVos.
Trump has announced that he will not attend President-Elect Biden's inauguration on January 20, though he has called for "healing and reconciliation."
All of this has happened in the past 48 hours or so.
It's been a long week, and today we provide a sounding board for community reaction, in response to the overwhelming volume of calls from yesterday's program.
How are YOU feeling, and processing our nation's political situation?
Political expert Melanye Price joins us to field listeners' calls and to provide perspective.
Melanye Price is:
Political Science Professor at Prairie View A&M University
Director of The Ruth J. Simmons Center for Race and Justice
Houston Public Media reporter Matt Harab also joins Ernie with headlines from Houston and beyond, including:
CNN is reporting that prosecutors at the US Attorney's office are planning to open a federal murder investigation into the death of Brian Sicknick, the US Capitol Police Officer who died Thursday night.
Texas Senator John Cornyn tweeted this afternoon: "Today we grieve for this brave officer and his family, whose life was needlessly lost because of Wednesday's violent and preventable attack on the capital."
A new, more contagious variant of the COVID-19 virus has been identified in Harris County, as announced yesterday by Harris County Judge Lina Hidalgo.
Dr. Pedro Piedra at Baylor College of Medicine said that having a more contagious strand in the county is nothing new. In fact, over the summer when hospital capacity was tight, a more contagious variant was spreading then as well, according to Piedra. It just wasn't widely reported.
Harris County Hospitals are reporting that 35% of the ICU beds in the county are filled with COVID patients (537 people).
For context, at the county's worst point in July, 53% of the ICU beds were filled with COVID patients.
How To Get A COVID Vaccine In The Houston Area
Town Square with Ernie Manouse is a gathering space for the community to come together and discuss the day's most important and pressing issues.
Audio from today's show will be available after 5 p.m. CT. We also offer a free podcast here, on iTunes, and other apps.