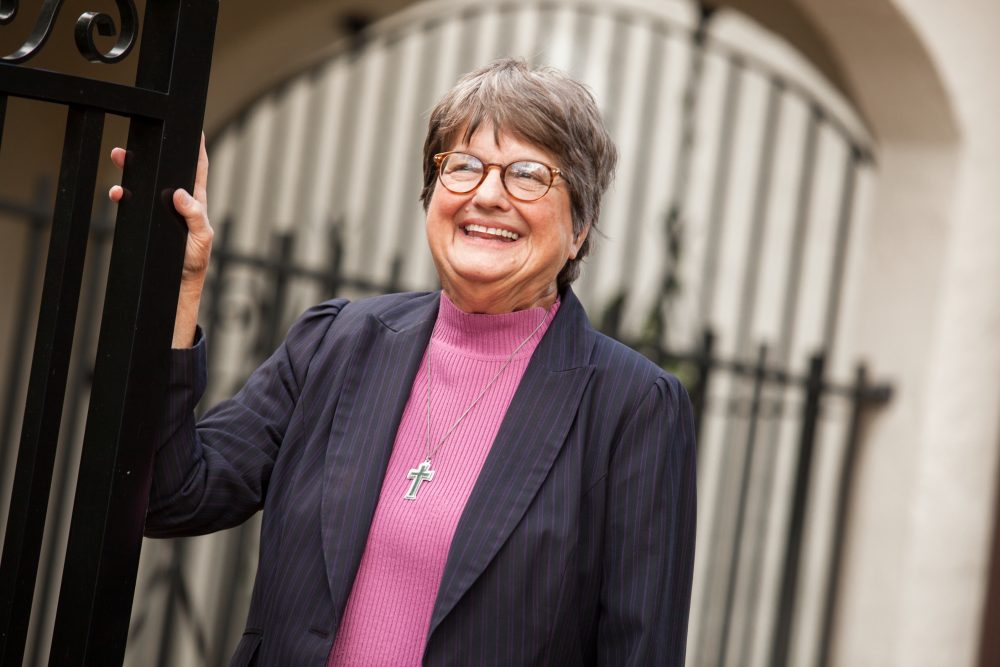 Town Square with Ernie Manouse airs at 3 p.m. CT. Tune in on 88.7FM, listen online or subscribe to the podcast. Join the discussion at 888-486-9677, questions@townsquaretalk.org or @townsquaretalk.
Sister Helen Prejean joins us for the full hour to discuss her new book, "River of Fire: My Spiritual Journey," and how her life as a nun led to becoming a spiritual advisor for people on death row and fighting the death penalty.
After a 16 year hiatus, the Trump administration has carried out the most federal executions in modern history, with more to come before the end of December.
Prejean points to the slew of executions as evidence that the death penalty should be abolished.
"Human beings are too partially-seeing," said Prejean. "Too ignorant, too politically driven, to be entrusted with something like administering death."
Sister Helen also took questions from listeners regarding the Catholic church's stance on the death penalty, the ethics of keeping inmates past their sentence due to COVID restrictions, and more.
Town Square with Ernie Manouse is a gathering space for the community to come together and discuss the day's most important and pressing issues.
Audio from today's show will be available after 5 p.m. CT. We also offer a free podcast here, on iTunes, and other apps.