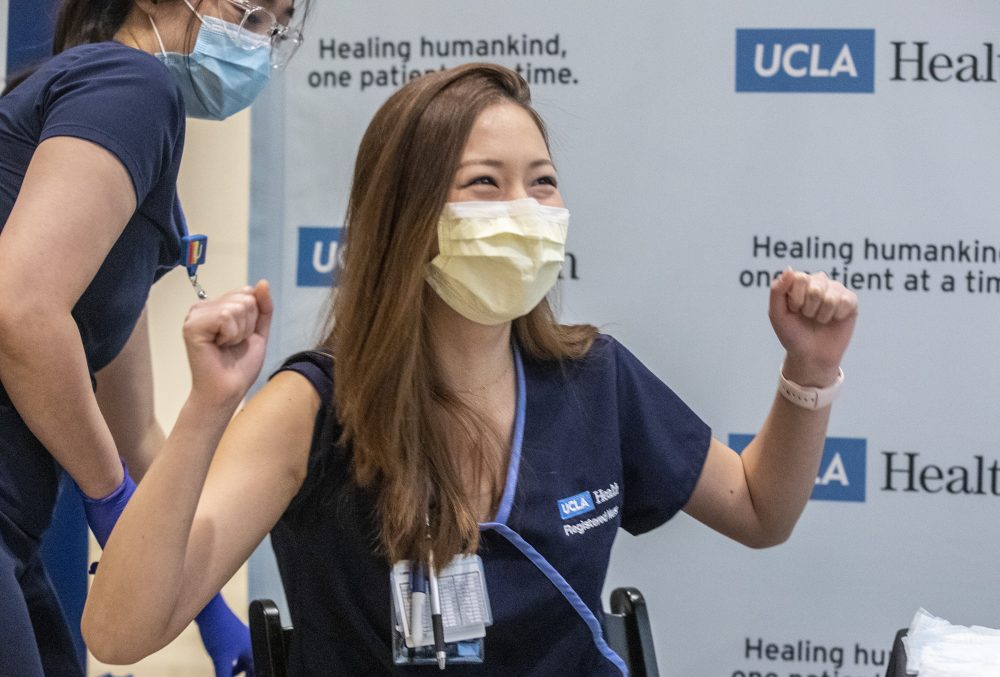 Town Square with Ernie Manouse airs at 3 p.m. CT. Tune in on 88.7FM, listen online or subscribe to the podcast. Join the discussion at 888-486-9677, questions@townsquaretalk.org or @townsquaretalk.
Maggie White, Nurse Practitioner and Sub Investigator for Infectious Disease Research at The Crofoot Research Center discusses the process of vaccine testing, availability, and safety.
Dr. Jill Weatherhead, Asst. Professor, Tropical Medicine, Baylor College of Medicine, and Dr. Thomas Hunt, Professor and Chair of the Department of Orthopedic Surgery at Baylor College of Medicine, share their experiences of being among the first to receive the vaccine in Houston
Then, Dr. Patricia Hayes, Texas Medical Director of Partners in Primary Care answers COVID vaccine questions and concerns from listeners.
Town Square with Ernie Manouse is a gathering space for the community to come together and discuss the day's most important and pressing issues.
Audio from today's show will be available after 5 p.m. CT. We also offer a free podcast here, on iTunes, and other apps.