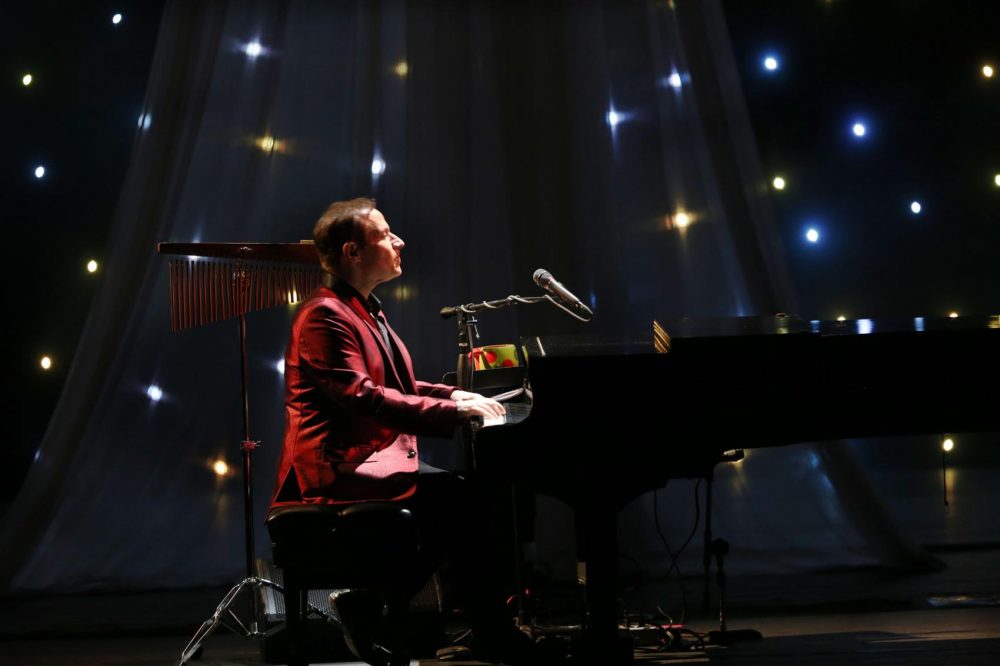 Town Square with Ernie Manouse airs at 3 p.m. CT. Tune in on 88.7FM or listen online. Join the discussion at 888-486-9677, questions@townsquaretalk.org or @townsquaretalk.
Do you have a holiday soundtrack?
Whether it's the classic "Nutcracker," traditional carols or your favorite Christmas pops songs, music is so tied with our mood, memories and celebration of the season.
Today, we sit down with Gold- and Platinum-selling pianist and songwriter Jim Brickman to talk about his new album "Soothe Christmas: Music for a Peaceful Holiday." He discusses life and music-making during the pandemic, and how he's reimagined live performances through his Virtual Holiday Tour.
Also, business professor Dietrich von Biedenfeld of University of Houston – Downtown discusses the holiday economy, including extensions of Black Friday sales, online shopping, reimagined in-person shopping and gift-giving in light of the pandemic, and other COVID economy headlines.
Plus, Dr. Kirstin Matthews, Fellow in Science and Technology Policy at Rice University's Baker Institute, explains the "highs and lows" in COVID this week, including:
COVID-19 cases in US, TX and Harris county are continuing to increase.

Highs in daily levels for US, TX and Harris country
This isn't a new wave, but continual increases with plateaus between (STAT)
Public has pandemic fatigue (STAT)
Healthcare workers overwhelmed (The Atlantic)

New data on vaccine released this week:

Moderna vaccine data, +94.5% effective (Press Release)
BioNTech/Pfizer finishes trial data (The Scientist) – expected to apply for emergency use authorization from the FDA
*This episode aired on Friday, Nov. 20.
Town Square with Ernie Manouse is a gathering space for the community to come together and discuss the day's most important and pressing issues.
Audio from today's show will be available after 5 p.m. CT. We also offer a free podcast here, on iTunes, and other apps.