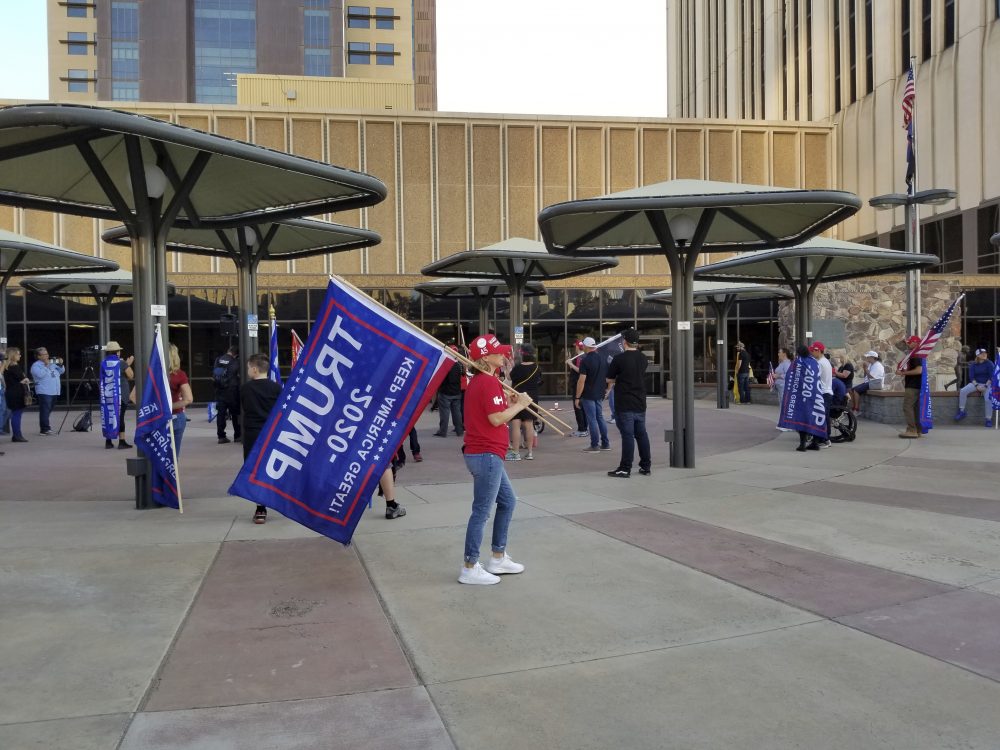 Town Square with Ernie Manouse airs at 3 p.m. CT. Tune in on 88.7FM or listen online. Join the discussion at 888-486-9677, questions@townsquaretalk.org or @townsquaretalk.
President-elect Joe Biden is putting pressure on the Trump administration to begin the transition process.
He told a group of healthcare workers on Wednesday that Emily Murphy, head of the General Services Administration and a Trump appointee, has the authority right now to give him access to federal resources, which has yet to happen. And doing so would enable Biden to begin planning his coronavirus response.
We're facing a tense change in government, on top of a national health crisis.
Are we experiencing an unprecedented disruption to the presidential transfer of power? What does this mean for our nation – such as impact on national security or the pandemic – moving forward?
In this episode, experts join us to talk about the complications of this presidential transition, including legal challenges and what could happen between now and January 20.
Guests are:
Paul Brace – Professor of Political Science, Rice University
Charles "Rocky" Rhodes – Constitutional Law Professor, South Texas College of Law Houston
* This episode aired live on Thursday, Nov. 19.
Town Square with Ernie Manouse is a gathering space for the community to come together and discuss the day's most important and pressing issues.
Audio from today's show will be available after 5 p.m. CT. We also offer a free podcast here, on iTunes, and other apps.