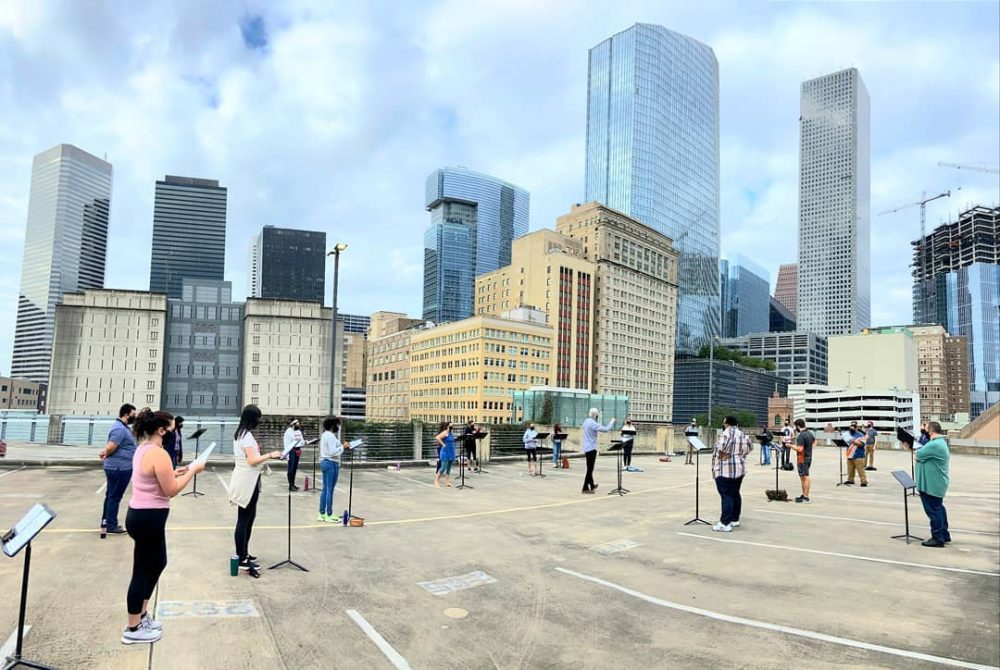 Town Square with Ernie Manouse airs at 3 p.m. CT. Tune in on 88.7FM or listen online. Join the discussion at 888-486-9677, questions@townsquaretalk.org or @townsquaretalk.
The holiday season is inextricably linked to the performing arts, from holiday concerts to The Nutcracker and A Christmas Carol.
How does the pandemic change all of that – not only in this present season, but as we move forward?
Houston has the second largest theater district in the country after Broadway, as well as a rich landscape of small and mid-size arts groups.
With that comes a huge impact on the local economy and the livelihood of performers and artisans within the industry.
What kind of challenges are they facing, and how are they surviving? And what can we as a community do to ensure that we have a Performing Arts Scene to return to, when the pandemic is finally over?
Today, Houston-area arts groups weigh in and share their stories.
Joining Ernie to field calls from local arts groups is Tarra Gaines, an arts, entertainment and lifestyle writer for CultureMap, PaperCity and Arts and Culture Texas.
Last week, Town Square spent an hour discussing the impact of the pandemic on the present and future of the Performing Arts World, both nationally and locally. There was such an overwhelming response that we continue that conversation in this episode, focusing on Houston artists – how they're coping, and even innovating, during all of this.
Callers include:
Musiqa Houston
Bay Area Houston Ballet & Theatre
Houston Chamber Choir
Houston Contemporary Dance Company
Pin Lim, photographer, producer of New Silk Road Sessions, and co-founder of P.E.T. Outdoor Theater
Grown-up Storytime
Opera in the Heights
Ensemble Theatre
4th Wall Theatre
The Secret Group
Society for the Performing Arts
MECA Houston
Dirt Dogs Theatre
*This episode aired live on Tuesday, Nov. 17.
Town Square with Ernie Manouse is a gathering space for the community to come together and discuss the day's most important and pressing issues.
Audio from today's show will be available after 5 p.m. CT. We also offer a free podcast here, on iTunes, and other apps.