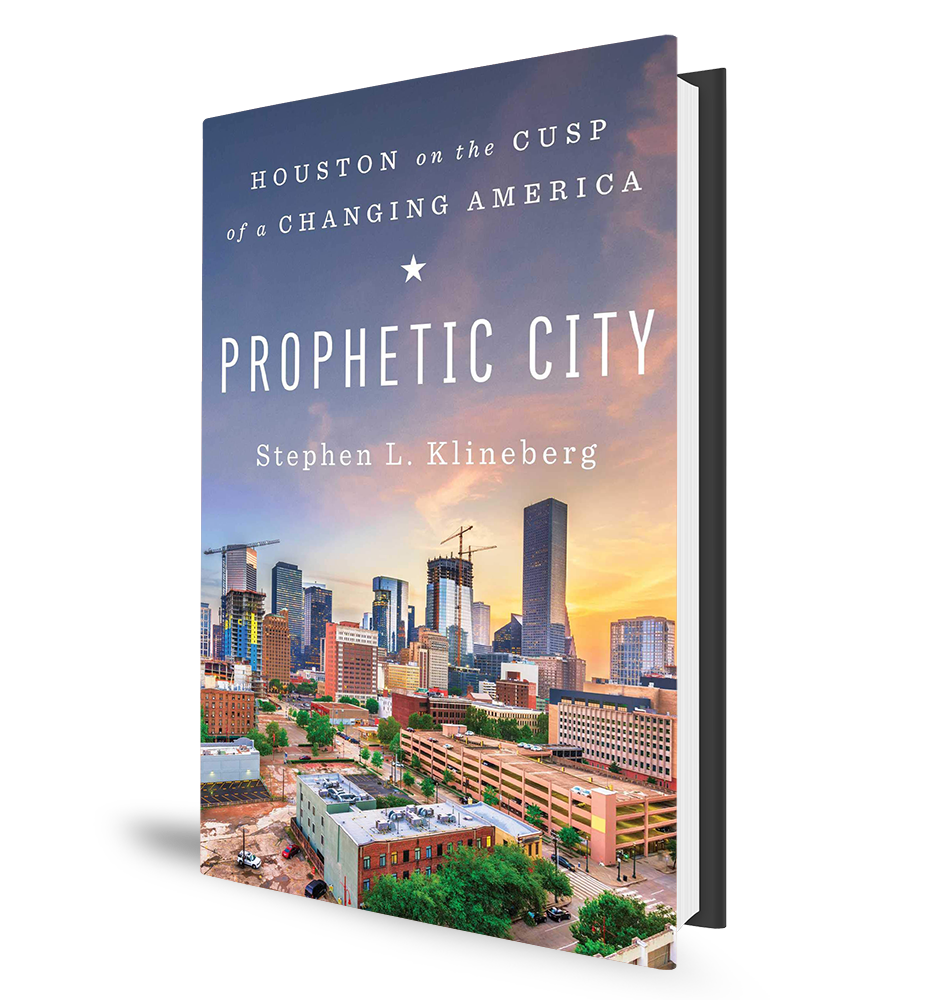 Town Square with Ernie Manouse airs at 3 p.m. CT. Tune in on 88.7FM or listen online. Join the discussion at 888-486-9677, questions@townsquaretalk.org or @townsquaretalk.
Dr. Stephen Klineberg joins our show to discuss his book Prophetic City: Houston on the Cusp of a Changing America, and why Houston represents the future of America – from demographic trends to changes in viewpoints, values, and economic needs.
Plus, we'll have the latest headlines about the COVID economy and COVID research with our regular experts in business and biomedical policy.
Town Square with Ernie Manouse is a gathering space for the community to come together and discuss the day's most important and pressing issues.
Audio from today's show will be available after 5 p.m. CT. We also offer a free podcast here, on iTunes, and other apps.