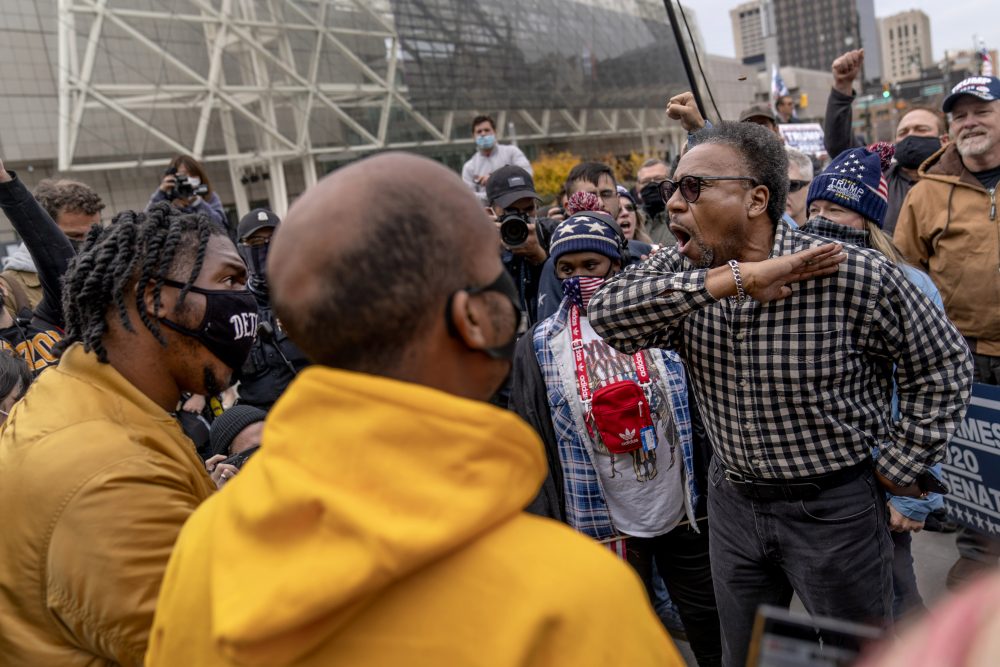 Town Square with Ernie Manouse airs at 3 p.m. CT. Tune in on 88.7FM or listen online. Join the discussion at 888-486-9677, questions@townsquaretalk.org or @townsquaretalk.
As of airtime of this episode, the Presidential race tightens as Democratic candidate, former Vice President Joe Biden, narrows in on 270 Electoral Votes.
Vote counting continues in major swing states, including Nevada, Pennsylvania and Georgia.
How will our deeply divided country move forward regardless of who is the next President?
Today, we continue our post-Election conversation with political science and legal experts, plus call-in reactions and questions from listeners.
Guests are Bob Stein, Professor of Political Science at Rice University, and attorney, mediator and former Texas politician Barbara Ann Radnosfky, whose forthcoming book is Let's Talk: Peaceful Problem Solving in Ten Steps. Radnofsky was the first woman Texas Democratic U.S. Senate nominee (2006) and the first woman Texas Democratic Attorney General nominee (2010).
Houston Public Media reporter Matt Harab joins Ernie with news via the Associated Press about the finding of 13 ballots in Pennsylvania during a sweep of mail processing centers ordered by a federal judge. Also, Harab shares the story of a Florida woman, who stopped to vote while in labor before going to the hospital.
Town Square with Ernie Manouse is a gathering space for the community to come together and discuss the day's most important and pressing issues.
Audio from today's show will be available after 5 p.m. CT. We also offer a free podcast here, on iTunes, and other apps.