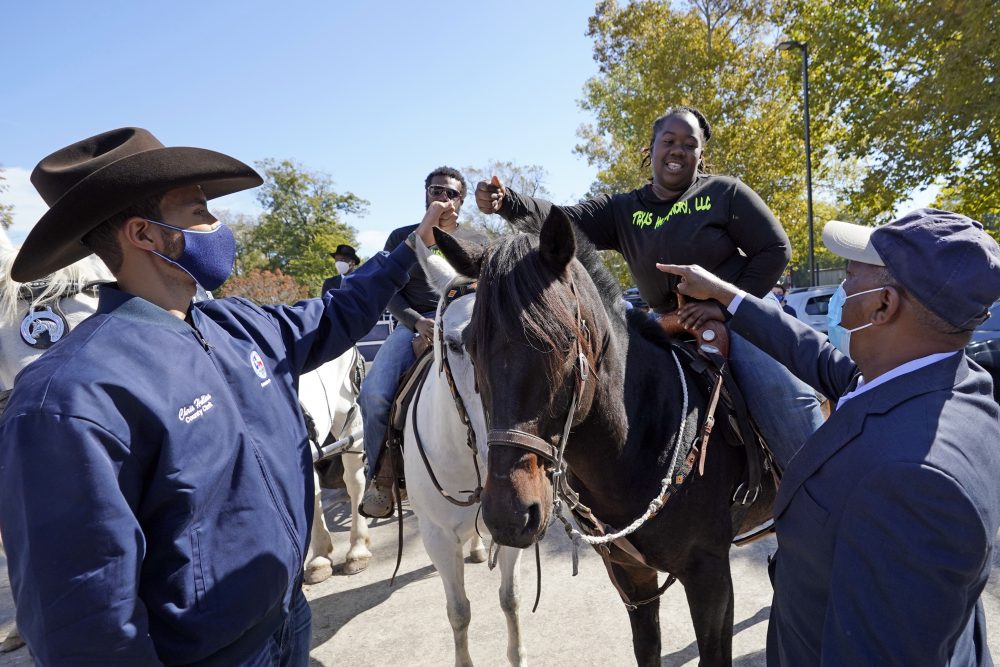 Town Square with Ernie Manouse airs at 3 p.m. CT. Tune in on 88.7FM or listen online. Join the discussion at 888-486-9677, questions@townsquaretalk.org or @townsquaretalk.
First, Suzanne Pritzker, University of Houston researcher, studies civic engagement and is one of the authors of a May 2019 report: "Policies Affecting Civic Participation in Houston and Texas" and walks us through how voting access had changed in Harris County in recent months and what challenges still remain.
Then, Rice University political scientist Bob Stein, Assistant County Attorney Jay Aiyer, and professor of law at the Thurgood Marshall School of Law at Texas Southern University Craig Jackson join us to answer your thoughts and questions on Election Day.
And Houston Public Media reporter Matt Harab provides a live report from a West Gray polling location of passionate exchanges between Trump and Biden supporters.
This episode is part of our series on voting (part 1, part 2, part 3, part 4, part 5, part 6, part 7, part 8, part 9, and 10).
Town Square with Ernie Manouse is a gathering space for the community to come together and discuss the day's most important and pressing issues.
Audio from today's show will be available after 5 p.m. CT. We also offer a free podcast here, on iTunes, and other apps.