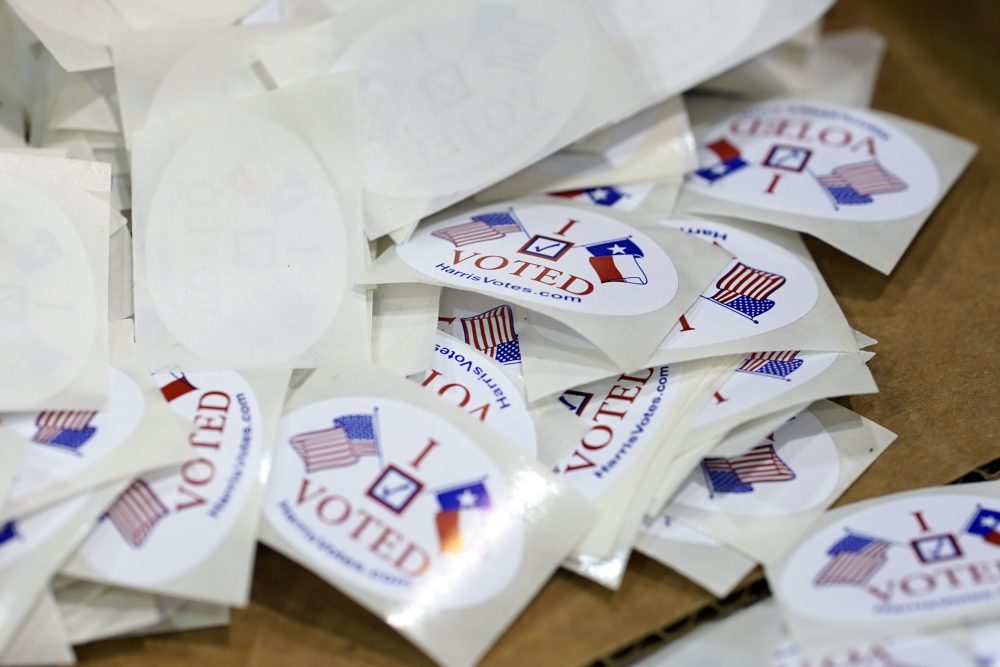 Town Square with Ernie Manouse begins at 3 p.m. CT on 88.7FM or listen online. Join the discussion at 888-486-9677, questions@townsquaretalk.org or @townsquaretalk
Brandon Rottinghaus, co-host of the Party Politics podcast, walks us through a survey investigating the helpfulness of Texas election county websites.
As part of our series on voting (part 1, part 2, part 3, part 4, part 5, part 6, and part 7), this episode features Roxanne Werner, director of community relations for the Harris County Clerk's Office, and Jay Aiyer, county attorney working in elections for the Harris County Attorney's Office. The experts discuss the ins and outs of mail-in ballots and other voting issues, as well as answer listeners' questions.
Voter information and resources:
www.votetexas.gov
www.harrisvotes.com
www.lwv.org
www.vote411.org
www.866ourvote.org
Town Square with Ernie Manouse is a gathering space for the community to come together and discuss the day's most important and pressing issues.
Audio from today's show will be available after 5 p.m. CT. We also offer a free podcast here, on iTunes, and other apps.