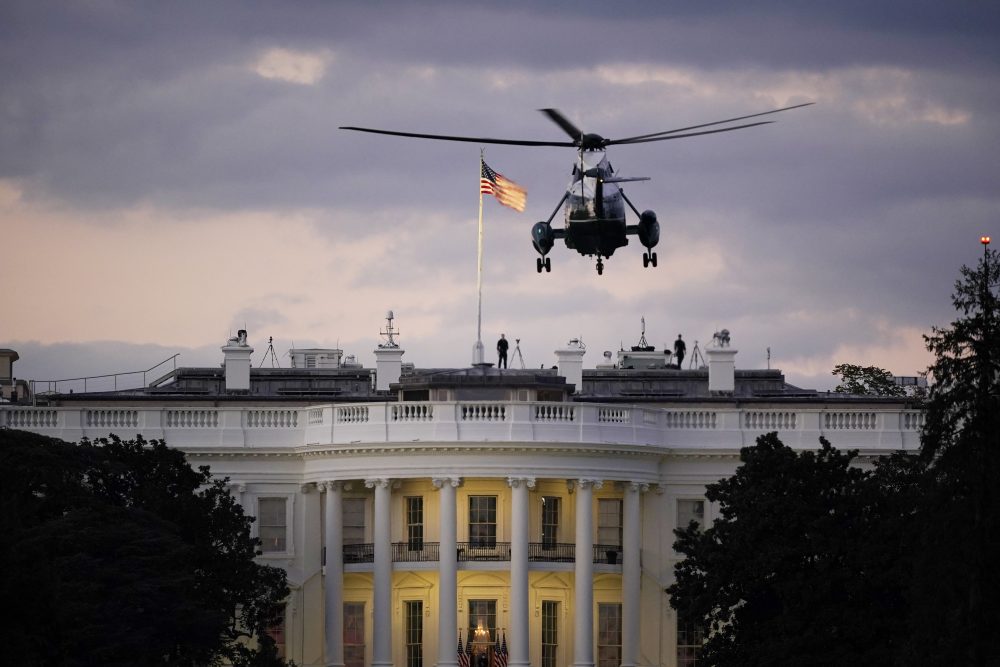 Town Square with Ernie Manouse is a gathering space for the community to come together and discuss the day's most important and pressing issues.
In this episode, we welcome Jonathan Alter, award-winning historian and New York Times bestselling author. He reacts to the news of President Trump's COVID and reflects on what we can learn from the way other presidents handled personal health crises. Alter's new book is His Very Best: Jimmy Carter, A Life.
Political Science Professor Brandon Rottinghaus of the University of Houston and Infectious Disease Expert Dr Jill Weatherhead of Baylor College of Medicine discuss the political and medical implications of the President's COVID infection.
John Hudak of the Brookings Institute talks about "What happens if President Trump contracts COVID-19," a blog article that he penned back in July which has turned out to be prescient.
And Houston Public Media reporter Matt Harab also joins Ernie with stories about a clinical trial studying the President's antibody cocktail treatment, plus how a truck driver found the strength to keep fighting COVID.
This episode aired live on Monday, Oct. 5 at 3pm CT.