Listen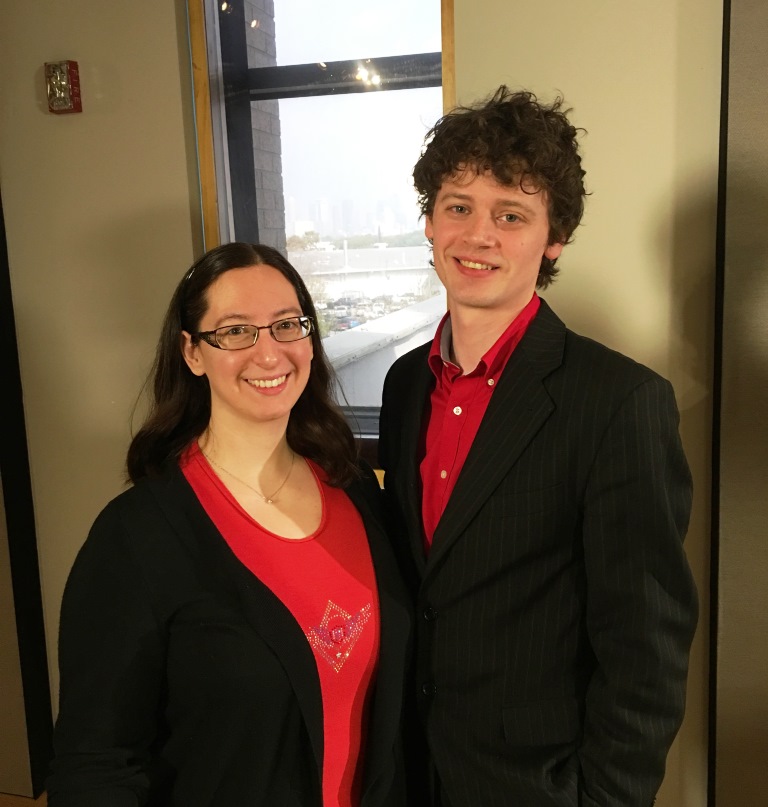 HNAM violinist Laura Cividino and pianist Adam Clay in the Geary Studio
The Houston New Arts Movement describes itself as "an ensemble and community of musicians and artists that actively create, discuss, and promote a deeper understanding and appreciation for music and art." The ensemble's 2015-16 season is titled "World Journeys" and takes audiences on a musical tour of many of the cultures here in Houston.
HNAM's next recital will be offered twice, March 19th and April 9th, and focuses on late 19th and early 20th century music by French composers including Claude Debussy and Maurice Ravel.
HNAM founder and pianist Adam Clay and violinist Laura Cividino join Houston Public Media's St.John Flynn in the Geary Studio to talk about and perform excerpts from two of the works on the program.