Listen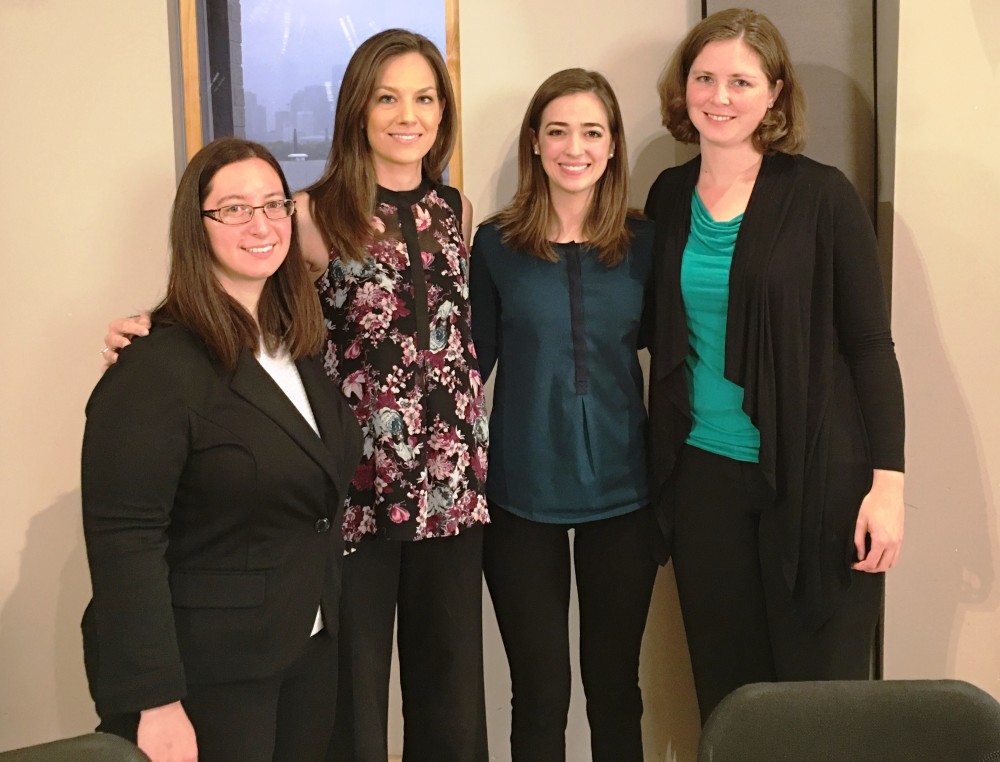 The Calliope String Quartet in the Geary Studio
The Calliope String Quartet takes its name and inspiration from the Ancient Greek muse of eloquence and epic poetry. The four members are all recent graduates of either the Shepherd School or the Moores School of Music and in the short time they've been together they've performed for audiences not only here in Houston but as far afield as Slovenia, Austria and Italy.
The quartet are in recital at 7:30 this evening at New Hope Lutheran Church in Missouri City as part of its Phil Kramer Recital Series where they'll perform string quartets by Béla Bartók and Samuel Barber.
The members of the Calliope Quartet (Laura Cividino and Hannah Watson, violins; Rainey Weber, viola; and Annamarie Reader, cello), and New Hope organist and recital director Michael Ging, join Houston Public Media's St.John Flynn in the Geary Studio to play and talk about the concert.