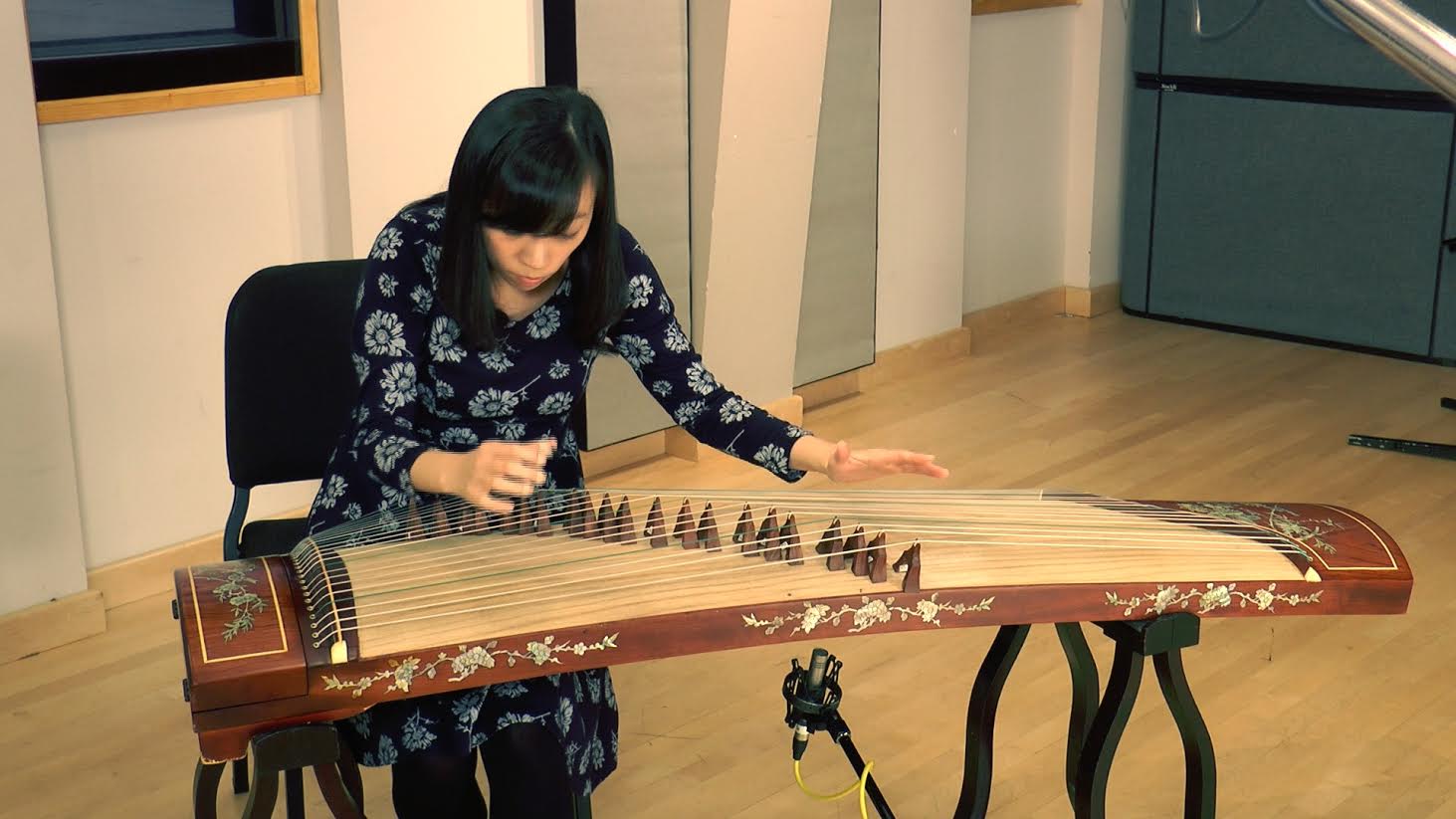 Jiuan Reng Yeh playing the zheng.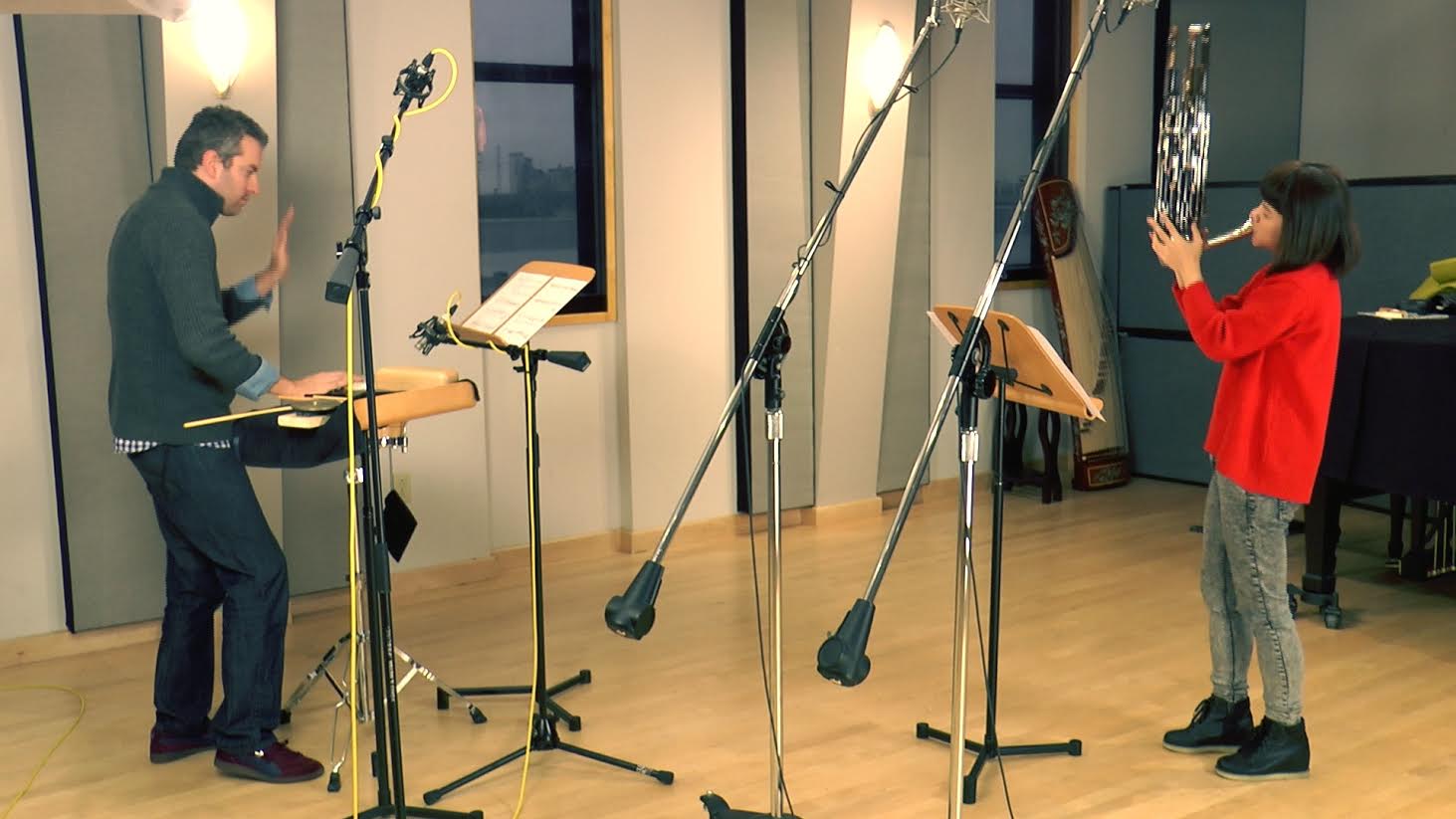 Brandon Bell on percussion and Ling-Hsuan Shen on sheng.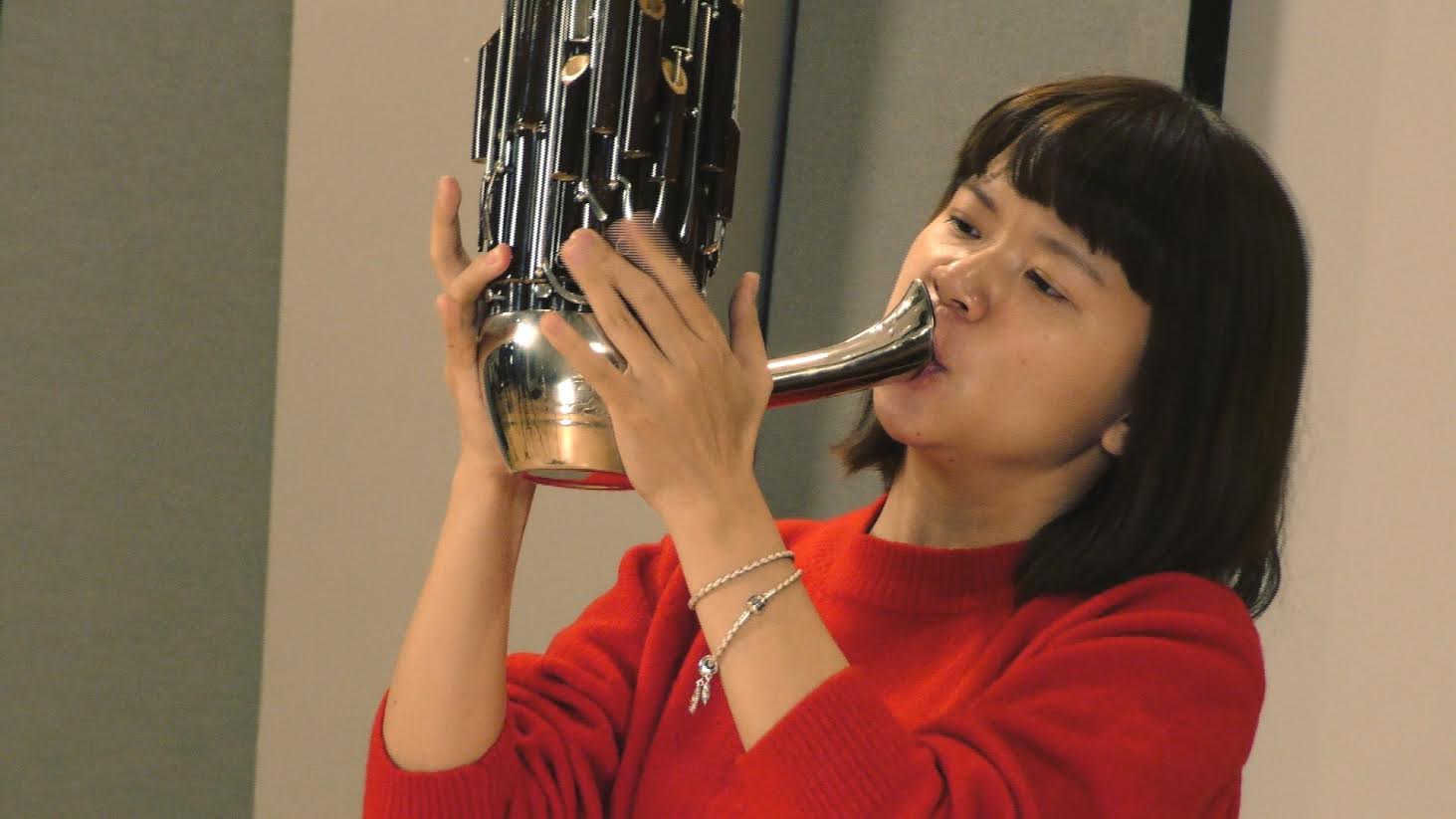 Ling-Hsuan Shen.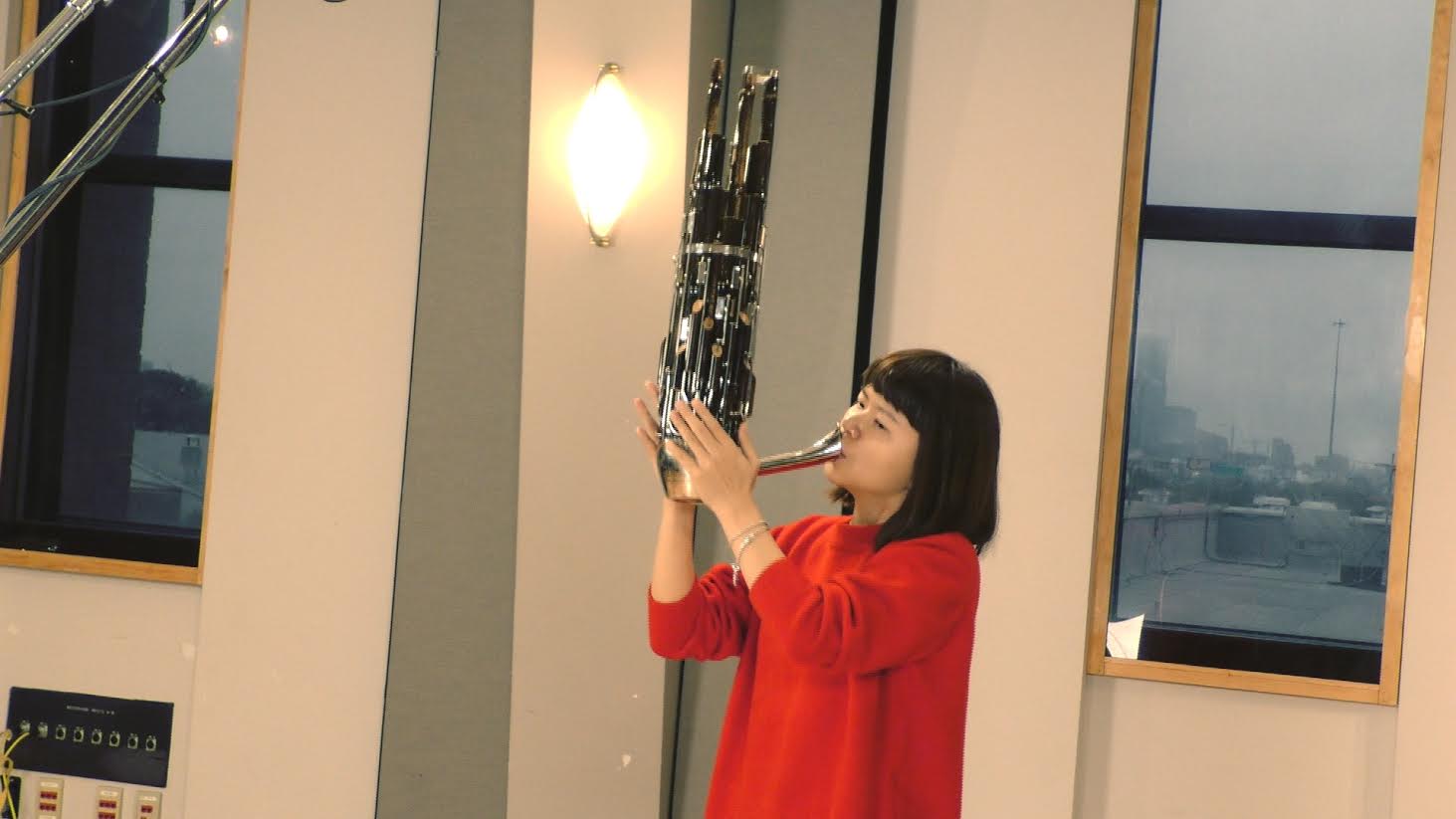 Ling-Hsuan Shen playing the sheng.
Students from Rice University's Shepherd School of Music and musicians from Taiwan's Little Giant Chinese Chamber Orchestra visited Houston Public Media's Geary Studio to record selections from a recital performed as part of the three-day festival Common Practice 21C: Classical, Contemporary, and Cross-Cultural Music. The festival took place March 13-15, and it explored and celebrated the creation of a new "Common Practice" in music that transcends ethnic and geographic boundaries. (Watch our livestream of the March 14 concert).
In the following videos, Little Giant soloist Jiuan-Reng Yeh plays a traditional Chinese composition on the zheng, a plucked string instrument also known as the Chinese zither; Little Giant soloist Ling-Hsuan Shen plays a traditional Chinese composition on the sheng, a Chinese mouth-blown instrument that creates a sound similar to a harmonica; and Shen and Brandon Bell (percussion) perform a contemporary composition by Shane Monds (Bell and Monds are both Shepherd School doctoral students).
Also, Shepherd School professor Shih-Hui Chen, Little Giant artistic director Chih-Sheng Chen and Shane Monds talked with Houston Public Media's St.John Flynn.
All photos by Troy Schulze.