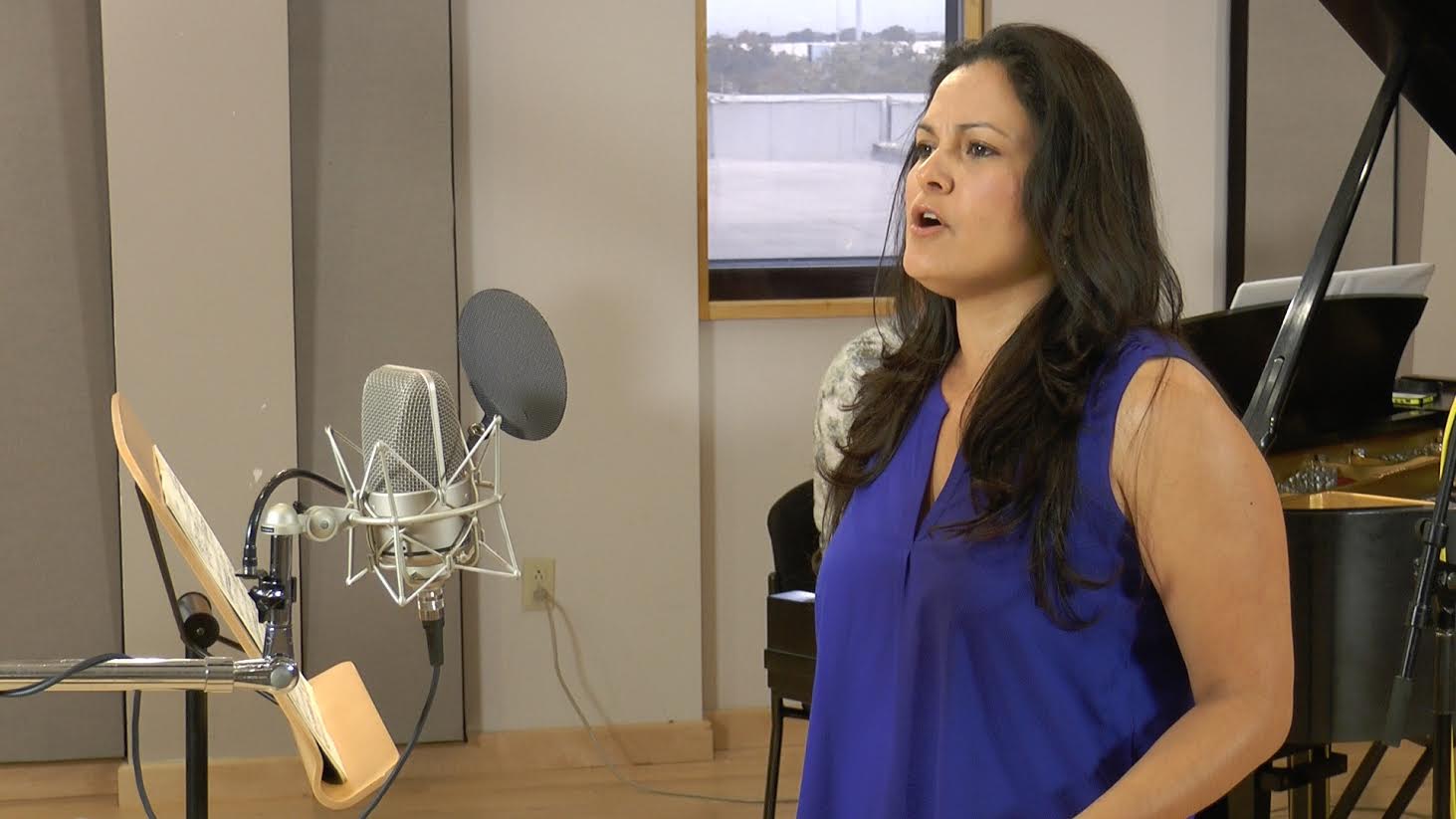 Mezzo-soprano Cecilia Duarte. Photo by Troy Schulze.
Grace Song Inc. artistic director Keith Weber enlisted mezzo-soprano Cecilia Duarte and baritone Octavio Moreno–both had lead roles in Houston Grand Opera's world-première mariachi opera Cruzar la Cara de la Luna–to perform in a November concert titled A Melting Pot – Songs That Make Up an American. Weber, Duarte and Moreno stopped by Houston Public Media's Geary Studio to perform selections from the recital.
In the Part 1 video, Moreno performs "Olvidarte" by Alejandro Fernandez and "O vin dissipe" from Hamlet by Ambroise Thomas. In Part 2, Duarte performs "Could I Leave You?" from Follies by Stephen Sondheim and "Mondnacht" by Robert Schumann. And in Part 3, Duarte and Moreno perform "La ci darem la mano" from Don Giovanni by W.A. Mozart. Piano accompaniment by Keith Weber.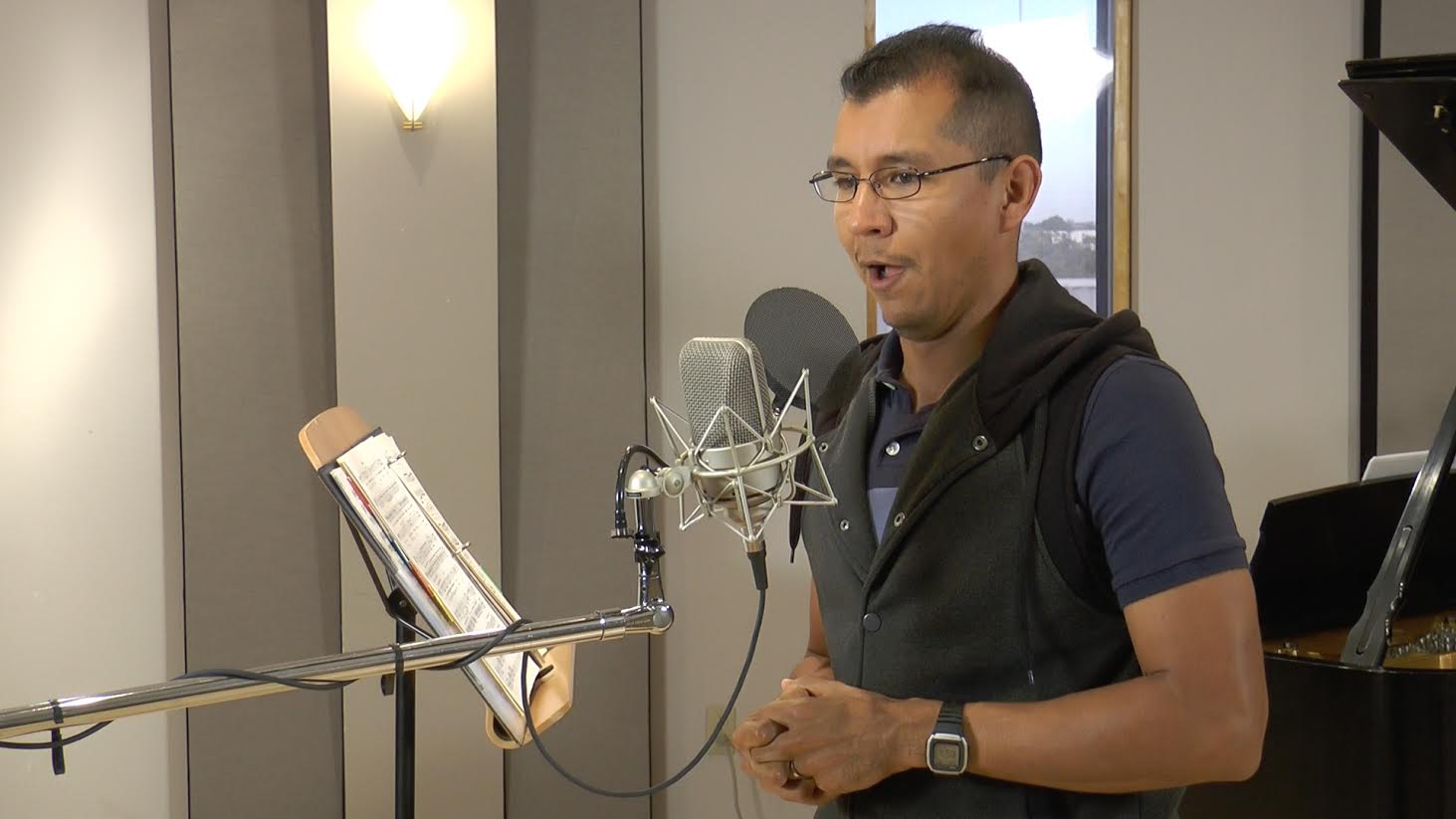 Baritone Octavio Moreno. Photo by Troy Schulze
Listen to Houston Public Media's St.John Flynn talk with Duarte, Moreno and Weber here.