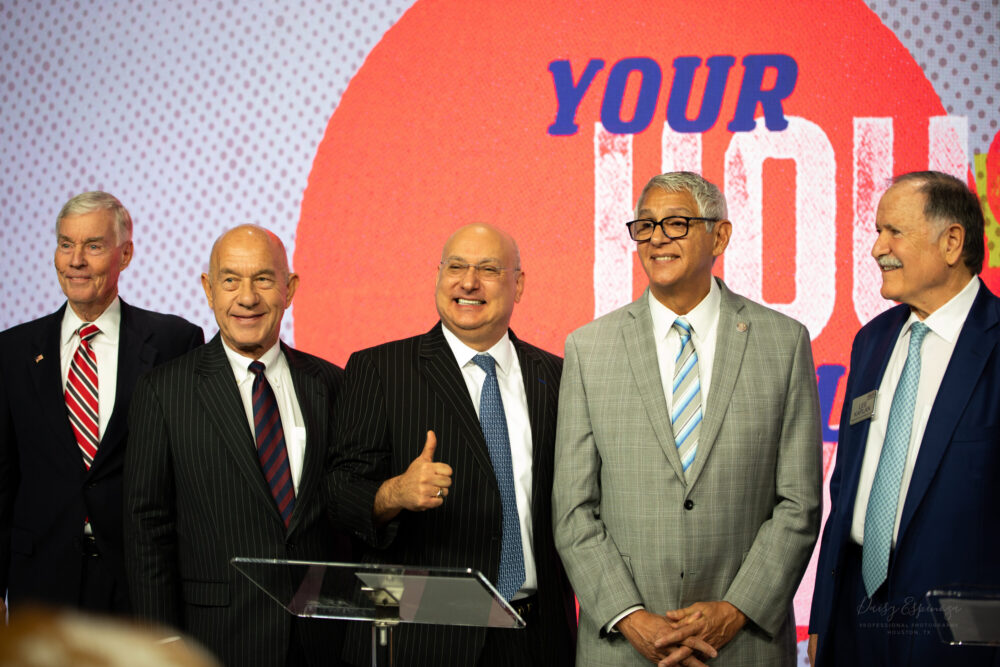 This week, on an audio-only version of Party Politics, Co-hosts Brandon Rottinghaus and Jeronimo Cortina discuss the 2023 Houston mayoral election, following a debate presented by the University of Houston Hobby School for Public Affairs, Houston Public Media, and Univision.
Early voting starts Monday, October 23. Election Day is Tuesday, November 7.
In addition to the YouTube version, you can also enjoy Party Politics on television every Friday night at 8:00pm on Houston Public Media TV-8 (PBS), or listen to the radio broadcast every Friday at 7:30pm on News 88.7. As always, you can subscribe to the audio podcast on Apple Podcasts (or wherever you get your podcasts). Join the conversation: Tweet us using #PartyPoliticsPod or email partypoliticspod@houstonpublicmedia.org.