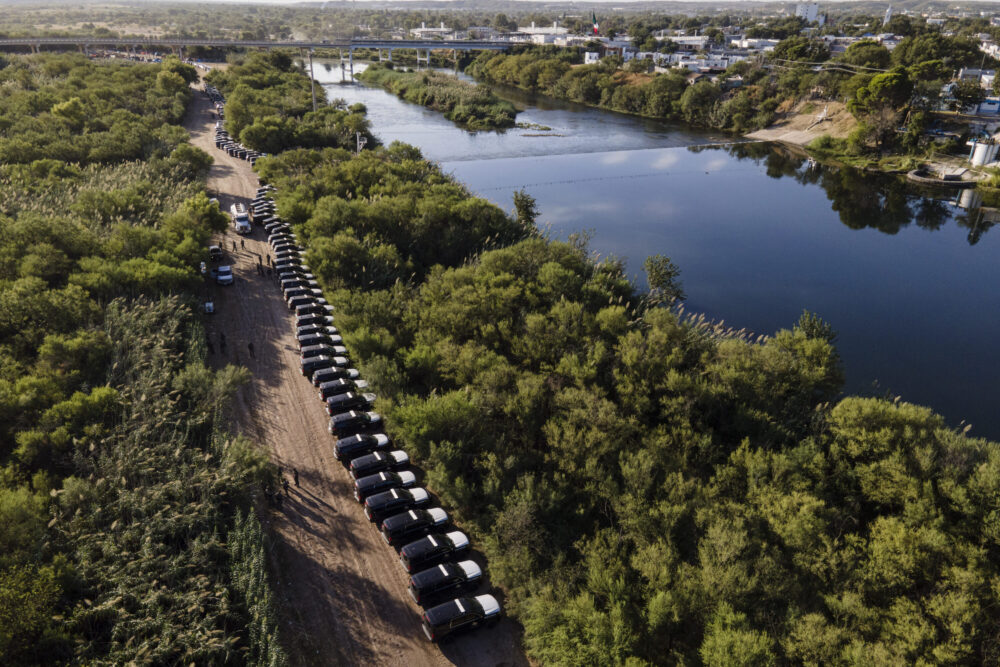 This week on Party Politics, Co-hosts Brandon Rottinghaus and Jeronimo Cortina discuss Gov. Greg Abbott's plan to bus illegal immigrants to the U.S. Capitol, Justice Ketanji Brown Jackson's SCOTUS confirmation, the evidence of Russian war crimes in Ukraine, and Sarah Palin's return to politics, among other stories.
NATIONAL TOPICS
Justice Ketanji Brown Jackson confirmed
War crimes in Ukraine
Sarah Palin is BACK
Legalize it?
TEXAS TOPICS
Dan Patrick v Disney
Kim Olson pushed TDP staffer
Senator Powell drops reelection bid
Uh... Selena delivered by...Ron Paul?
DEEP
Border politics (stunts)
You can subscribe to the podcast on Apple Podcasts (or wherever you get your podcasts). Tweet us using #PartyPoliticsPod or email partypoliticspod@houstonpublicmedia.org. Party Politics is produced by Troy Schulze.