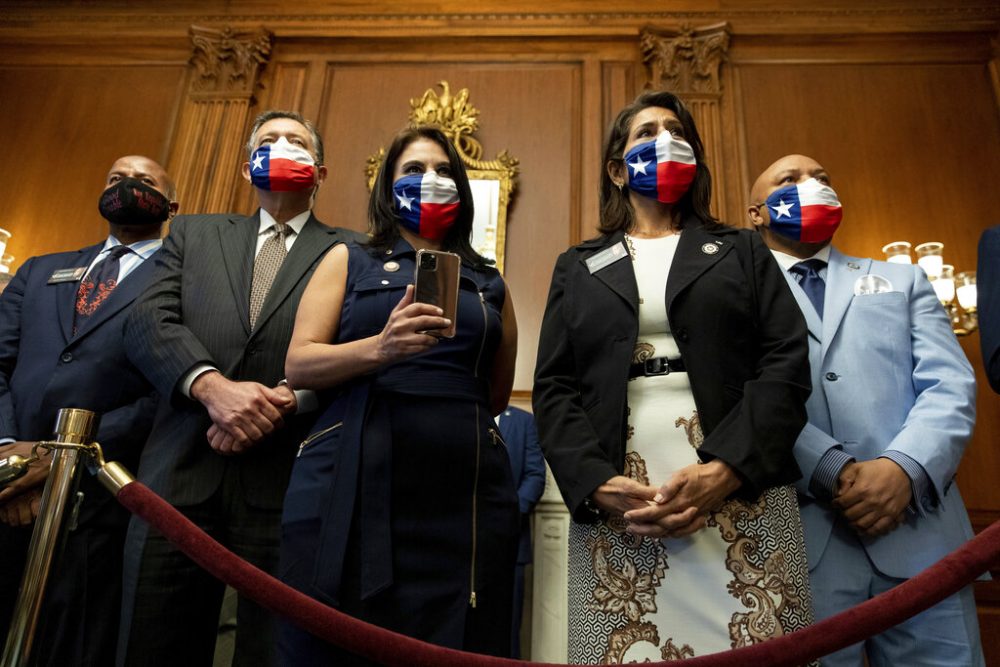 This week on Party Politics, Co-hosts Brandon Rottinghaus and Jeronimo Cortina discuss the addition of four million new registered voters in Texas, the DOJ's lawsuit over Texas' voting rights bill, and why Ted Cruz is bullying Big Bird, among other stories.
NATIONAL TOPICS
Infrastructure Week!
Vaccine mandate blocked
Ted Cruz versus Big Bird
TEXAS TOPICS
More retirements (Lucio, Frullo)
DOJ lawsuit over Texas voting rights bill
Gov Abbott Blocking "Obscene" Books
DEEP
Election Mania! Voter Registration Tops 17 M, Gohmert for AG (maybe)
You can subscribe to the podcast on Apple Podcasts (or wherever you get your podcasts). Tweet us using #PartyPoliticsPod or email partypoliticspod@houstonpublicmedia.org. Party Politics is produced by Troy Schulze.