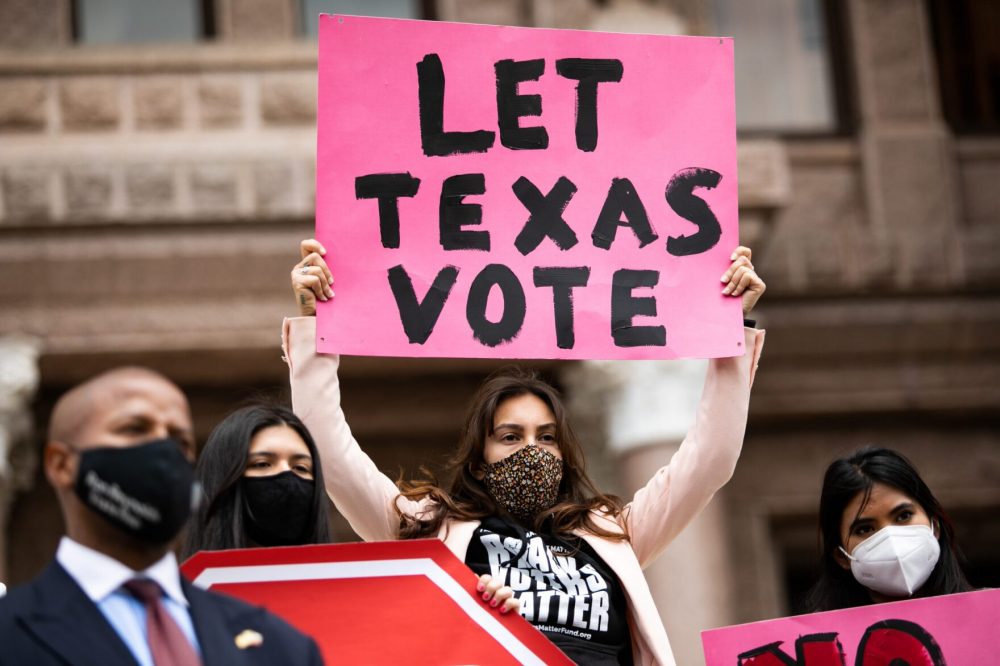 This week on Party Politics, Co-hosts Brandon Rottinghaus and Jeronimo Cortina discuss Joe Manchin's roadblocking of the BBB/BIF, Governor Abbott's investigation into "pornographic images" in Texas schools, and the results of the Texas constitutional-amendment election, among other stories.
NATIONAL TOPICS
BBB/BIF Update...but really a Joe Manchin update
TEXAS TOPICS
Abortion case at SCOTUS
Texas sues Biden over Vaccine Mandate
Abbott Appoints Young to TXSCOTUS
Abbott Launches Investigation about "Pornographic Images" in library books
DEEP
ELECTION ROUNDUP! VA, NJ, Texas HD118 and Constitutional Elections
You can subscribe to the podcast on Apple Podcasts (or wherever you get your podcasts). Tweet us using #PartyPoliticsPod or email partypoliticspod@houstonpublicmedia.org. Party Politics is produced by Troy Schulze.