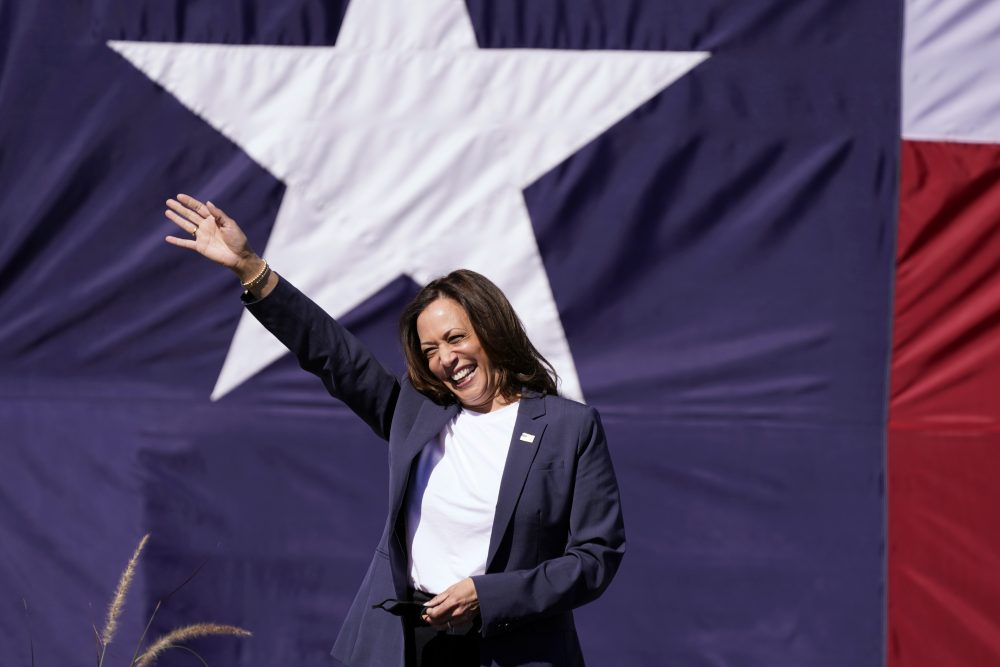 This week on Party Politics, co-hosts Brandon Rottinghaus and Jeronimo Cortina discuss the final days before the 2020 election, Senator Kamala Harris' Texas campaign trip, and voter turnout in Texas, among other stories.
NATIONAL TOPICS
2020 comes to a crashing halt: candidate closing arguments
Justice Amy Coney Barrett
Trump rally leaves people out in the cold
TEXAS TOPICS
Turnout is up!
Kamala Harris is coming to Texas
Money flowing to Texas races
Senate Race: MJ Hegar swears. A lot.
Legal roundup: TX SCOTUS rules in favor of limiting drop boxes, Harris drive thru voting, federal court mandates masks at polls
Speaker's race is on!
Paxton news!
Astronauts vote from space
You can subscribe to the podcast on Apple Podcasts. Tweet us using #PartyPoliticsPod or email partypoliticspod@houstonpublicmedia.org. Party Politics is produced by Troy Schulze, the audio engineer is Todd Hulslander.