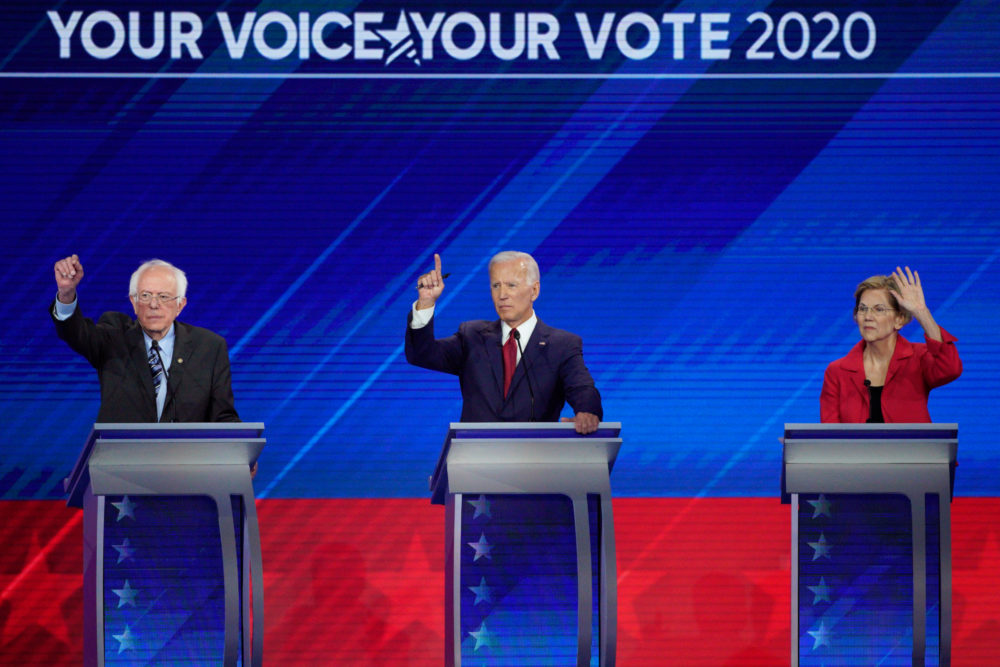 Following the night of the 3rd Democratic Presidential Debate at Texas Southern University, Party Politics co-hosts Brandon Rottinghaus and Jeronimo Cortina recap the biggest moments and key takeaways from the three-hour-long live debate! On this week's episode, Jeronimo and Brandon summarize the issues that took center stage during the debate, and discuss the first-time match up between Former Vice President Joe Biden and Senator Elizabeth Warren, and the policy rebuttals between the 10 Democratic candidates. Stay tuned towards the end of the show where Jeronimo provides behind-the-scenes insights from his experience inside the media room on the night of the debate!
NATIONAL TOPICS:
2020 Presidential Candidate Update
Congress is back in session!
White House bans vaping
National Security Adviser John Bolton resigns
President Trump vs. Chrissy Teigen
TEXAS TOPICS:
Lt. Governor Dan Patrick takes on NRA
Governor Abbott proposes Gun Legislation
Texas Senator Pat Fallon set to challenge John Cornyn
You can subscribe to the podcast on Apple Podcasts. Tweet us using #PartyPoliticsPod or email partypoliticspod@houstonpublicmedia.org. Party Politics is produced by Sophie Moll, and the audio engineer is Todd Hulslander.