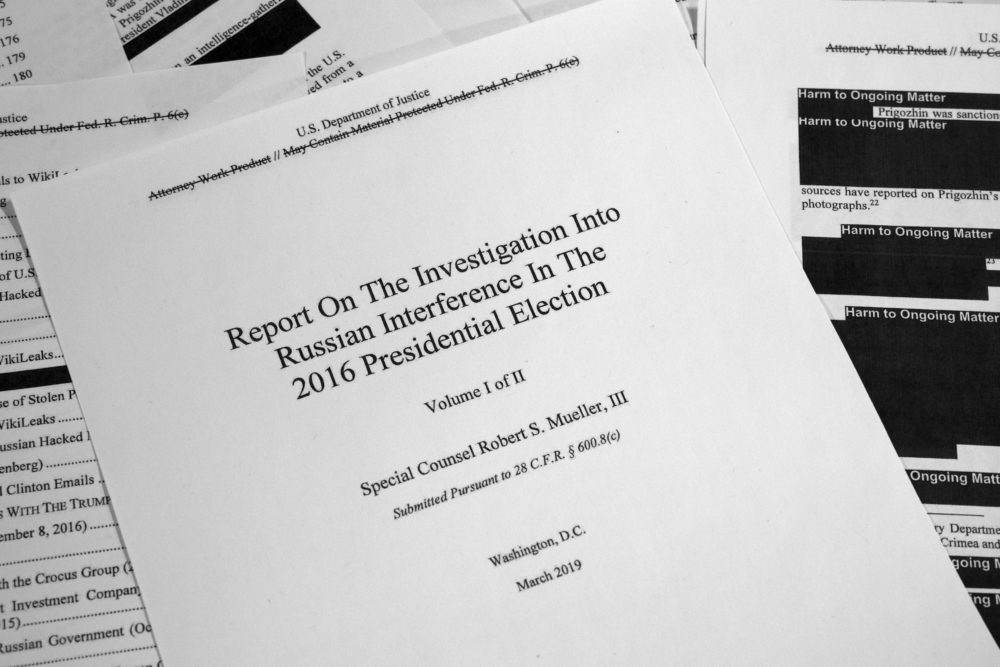 Following the release of Special Counsel Robert Mueller's report on Russian interference in the 2016 presidential election, Party Politics co-hosts Brandon Rottinghaus and Jay Aiyer break down the redacted version of the report and discuss what the findings reveal about the investigation into the Trump campaign.
Jay and Brandon analyze the takeaways and missing pieces of the report, and evaluate how it differs from Attorney General William Barr's summary. What comes next for the Trump Administration? How will this impact American politics moving forward?
NATIONAL TOPICS
2020 Presidential rundown
Nancy Pelosi asks Capitol Police to review protection for Representative Ilhan Omar
Trump Administration ponders sending undocumented immigrants to sanctuary cities
Interior Department opens ethics investigation of new Secretary David Bernhardt
President Trump offers Pope Francis his condolences over the devastating fire at the Notre Dame Cathedral
TEXAS TOPICS
Texas Senate aims to undermine Agriculture Commissioner Sid Miller's overseeing of fuel pump regulations
Texas House and Senate fundraising roundup
Governor Greg Abbott criticizes Dallas District Attorney John Creuzot
Lt. Governor Dan Patrick warns he's willing to use the nuclear option
Texas House passes "born alive" abortion bill
Texas Attorney General Ken Paxton denies information to U.S. House inquiry on voter purge
"Save Chick-fil-A" protest at Texas Capitol
You can subscribe to the podcast on Apple Podcasts. Tweet us using #PartyPoliticsPod or email partypoliticspod@houstonpublicmedia.org. Party Politics is produced by Sophie Moll, the audio engineer is Todd Hulslander and our digital editor is Alvaro 'Al' Ortiz.