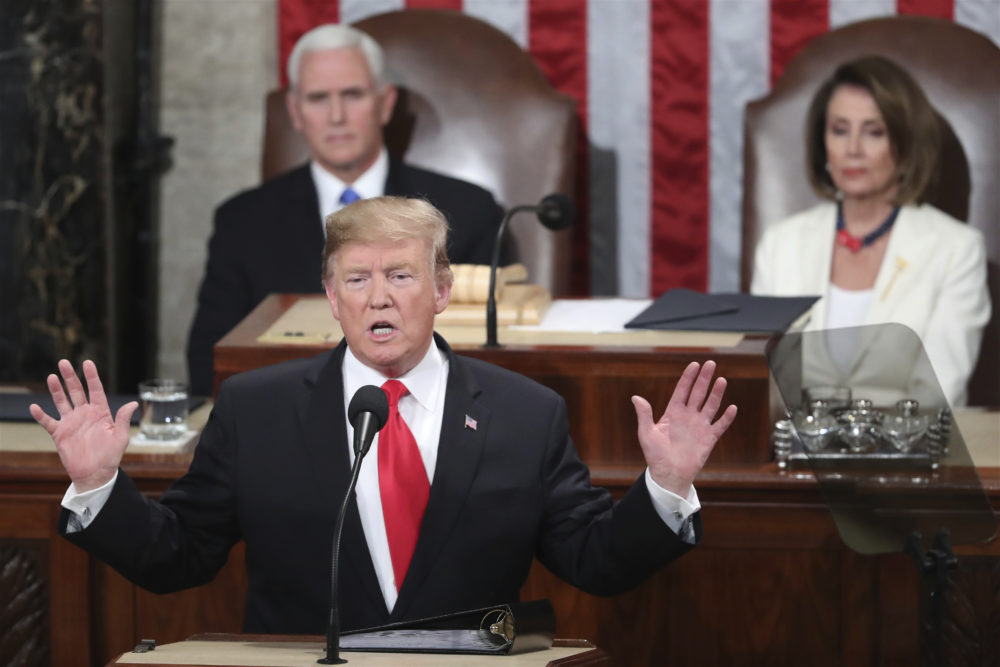 An embattled President Donald Trump delivered his postponed State of the Union address this week and Party Politics co-hosts Jay Aiyer and Brandon Rottinghaus highlight the top issues and controversies.
Did Trump reset his policy agenda? Did he deliver on his promises of bipartisanship and make overtures to wavering Republicans? Did the President double-down on funding for the border wall? Did he make a surprise announcement on a long-planned summit with North Korea?
This week's episode answers these questions and more!
NATIONAL
-Cory Booker is running for President
-Virginia Governor Ralph Northam's blackface scandal
-New Interior Secretary
-Trump and "Executive Time"
-The mystery of Trump's tan
TEXAS
-Senator John Cornyn's impressive fundraising numbers – Is he vulnerable in a changing political climate?
-Attorney General Ken Paxton asks for more $$
-David Whitley, nominee for Secretary of State, faces a tough hearing
-Governor Greg Abbott delivers State of the State address – What emergency items did he pick?
You can subscribe to the podcast on Apple Podcasts. Tweet us using #PartyPoliticsPod or email partypoliticspod@houstonpublicmedia.org. Party Politics is produced by Don Geraci, the audio engineer is Todd Hulslander and our digital editor is Alvaro 'Al' Ortiz.