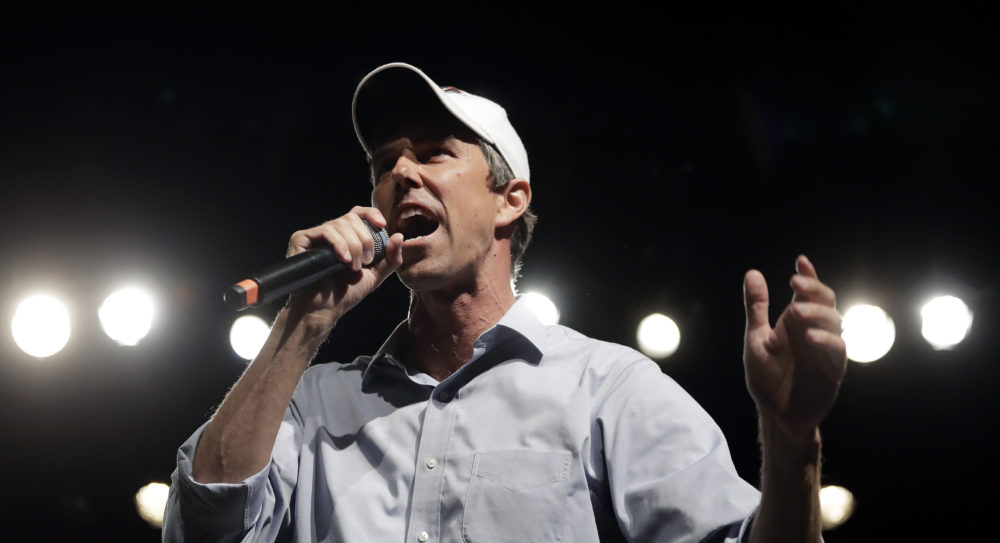 Despite a losing bid for the U.S. Senate in Texas, Betomania hasn't cooled off as many in the Democratic Party are hoping he'll run for higher office. Although Beto O'Rourke said during the campaign he would not be a candidate for president in 2020, he suggested this week that he might be open to the idea. We are a long way from a decision from Team Beto and the 2020 election is two years away, but "Party Politics" co-hosts Brandon Rottinghaus and Jay Aiyer break down what this might mean for Texas, the Democratic Party, and American politics.
NATIONAL TOPICS
-Ivanka Trump use of private email for government business has drawn scrutiny
-Paul Manafort breaches plea deal; Mueller not happy
-Climate change report buried
-Trump lashes out at Federal Reserve Chair over policies
-Melania's "spooky" holiday decorations
TEXAS TOPICS
-Prosecutors of Ken Paxton criminal case lose court battle – will this end the prosecution of the state's Attorney General?
-Texas Attorney General advises on confederate plaque in Capitol
-Texas spent less money this year than last for kids with autism
-Elections aren't over! Update on race for Senate District 6 and recount starting in House District 108
-Bill introduced to mandate UT Austin and Texas A&M play each other in football
"You can subscribe to the podcast on Apple Podcasts. Tweet us using #PartyPoliticsPod or email partypoliticspod@houstonpublicmedia.org. Party Politics is produced by Don Geraci, the audio engineer is Todd Hulslander and our digital editor is Alvaro 'Al' Ortiz."