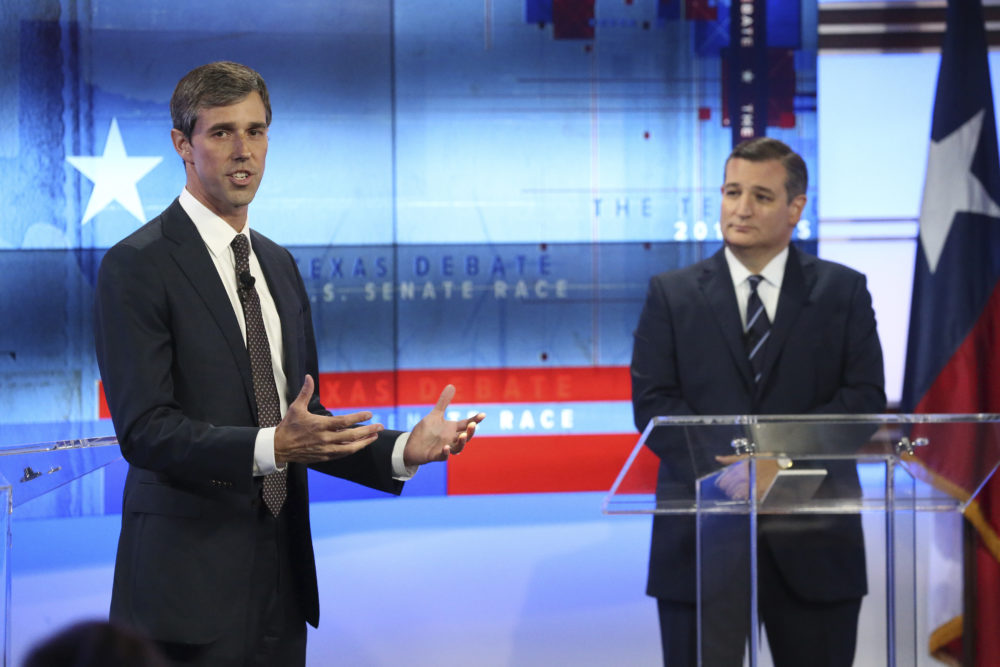 With less than three weeks from Election Day, the nation's most watched Senate race is going down to the wire and the gloves were off in the second debate between Congressman Beto O'Rourke and Senator Ted Cruz. Party Politics co-hosts Jay Aiyer and Brandon Rottinghaus give us the blow-by-blow, analyzing the impact this debate will have on the race. What does O'Rourke need to do to score an upset? Can Cruz hold on to his lead?
NATIONAL TOPICS:
-President Trump, fresh after a victory in court, goes against his accuser Stormy Daniels using controversial and charged language
-Senator Elizabeth Warren all but declared for a 2020 presidential campaign by releasing a DNA test confirming her ethnic ancestry, while sparking more controversy
-A gruesome alleged murder in the Saudi consulate sparks a global crisis
-Despite a strong economy, the U.S. deficit jumps 17 percent
TEXAS TOPICS:
-Stormy Daniels' lawyer Michael Avenatti comes to Houston, raising money for Democrats
-MAGA comes to Texas — Trump rallies for Cruz
-Texas State Representative Pat Fallon mocks Texas State Representative Mary González's sexuality
-Beto O'Rourke shatters fundraising record — Does it matter?-Julián Castro running for President?
"You can subscribe to the podcast on Apple Podcasts. Tweet us using #PartyPoliticsPod or email partypoliticspod@houstonpublicmedia.org. Party Politics is produced by Don Geraci, the audio engineer is Todd Hulslander and our digital editor is Alvaro 'Al' Ortiz."