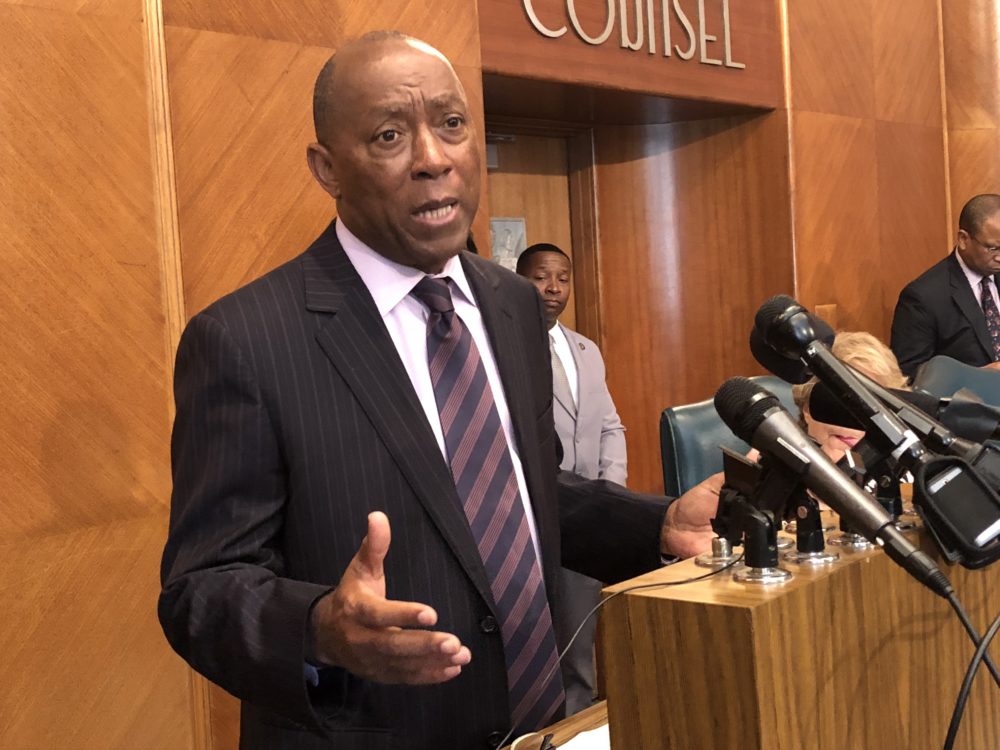 Note: This episode was recorded Thursday morning during Christine Blasey Ford's testimony and before Supreme Court nominee Brett Kavanaugh's testimony.
Brett Kavanaugh is under fire during confirmation hearings for an alleged sexual assault that took place while he was in high school.
Meanwhile, in Houston, the firefighters union and Mayor Sylvester Turner are locked in a years-long political struggle over pay parity linking police pay to firefighter pay that will come to a ballot box near you in November.
Brandon Rottinghaus and Jay Aiyer talk about the impact of the Senate hearings for Kavanaugh and the financial and political implications of Proposition B in Houston.
NATIONAL TOPICS:
-Rod Rosenstein – is he fired or not? What are the implications if he gets the ax?
-Trump's speech at the United Nations speech draws international laughter –what happened?
-Kavanaugh hearings rebooted – will controversy over his past upend his confirmation?
TEXAS TOPICS:
-Sid Gotta Sid – Texas Agriculture Commissioner Sid Miller complains about meatless Monday, vegetarian opponent
-Governor Greg Abbott debates Lupe Valdez this week in gubernatorial debate – what is at stake?
–Dallas County Sheriff's Association backs Greg Abbott over former Sheriff Lupe Valdez – what does this mean for her campaign?
-Investigation of State Senator Charles Schwertner for inappropriate text messages to graduate student.
–Attorney General Ken Paxton defends requirement that Texas students stand for pledge of allegiance – why?
-Cruz vs. O'Rourke debate, Round 2 – will the second debate have as many fireworks as the first?
-Texas Mayor shoots/kills 600 pound alligator.
You can subscribe to the podcast on Apple Podcasts. Tweet us using #PartyPoliticsPod or email partypoliticspod@houstonpublicmedia.org. Party Politics is produced by Don Geraci, the audio engineer is Todd Hulslander and our digital editor is Alvaro 'Al' Ortiz.