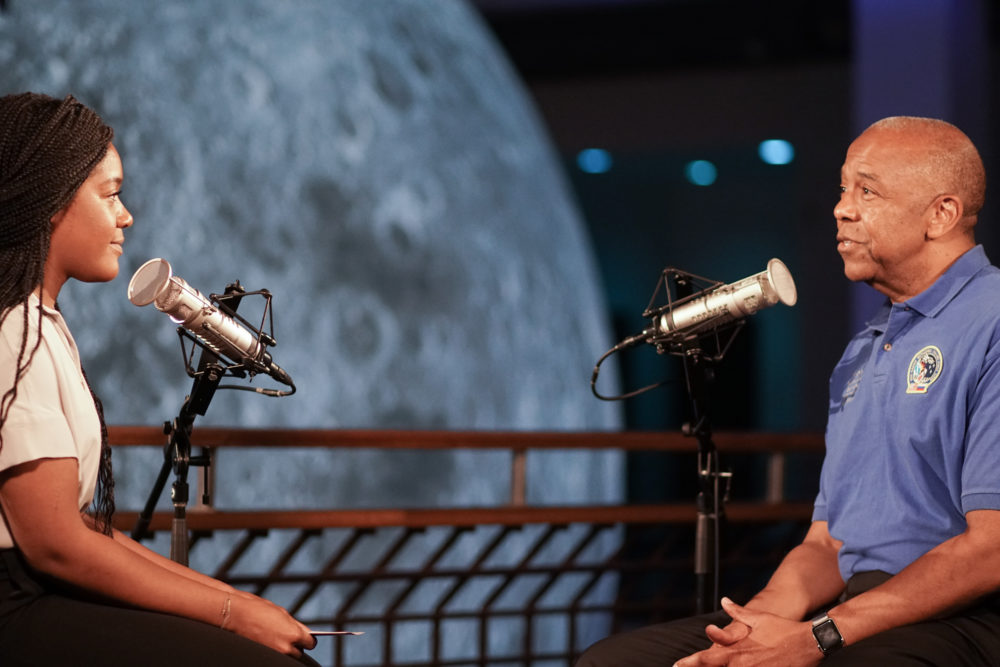 Dr. Bernard Harris, Jr. was the first African American to perform a spacewalk in 1995. He says his race was the largest obstacle he faced in his journey to becoming an astronaut.
"To decide that despite what I saw [with the Civil Rights movement] that I was going to be an astronaut was a big leap of faith," Harris said. "I think the main challenge was the color of my skin, you know, looking at the space program there was nobody who looked like me."
Twenty-three years after his spacewalk, Harris speaks to a young woman about breaking molds, being a minority at NASA and going to Mars. Watch their conversation in the video below, as part of Houston Public Media's Moonwalk series.
Fifty years after Apollo 11, Moonwalk shares stories of the Apollo missions and their impact on generations of future space explorers. View the full series, here.