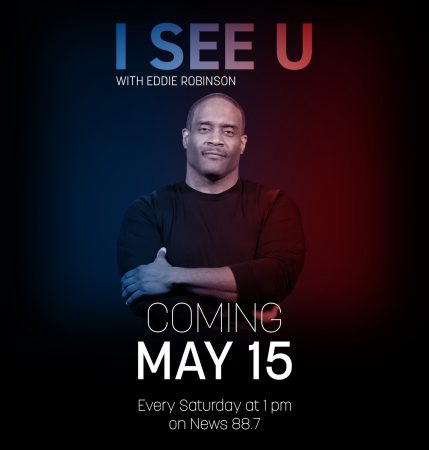 One outgrowth of the social changes happening around us is people who have been historically disenfranchised are now taking control of their own narratives. I SEE U with Eddie Robinson brings those voices to a wider audience.
The show features candid interviews with newsmakers, filmmakers, musicians and community leaders that help us understand the cultural shifts that are changing our society in so many ways – surprising interviews filled with unpredictability, vulnerability and even a little playfulness.
Eddie shepherds a new approach to the talk show and podcast format. The show's design weaves personal histories and compelling storytelling into unique soundscapes. Captivating conversations drive listeners to reconsider preconceived notions about race and ethnicity, fairness, justice and much more. Ultimately, I SEE U will help us learn more about ourselves and each other; explore the origins of our biases and find ways to live together regardless of the color of our skin or our cultural differences.
Listen to I SEE U with Eddie Robinson every Saturday at 1pm on News 88.7, starting May 15. Visit ISEEUshow.org.