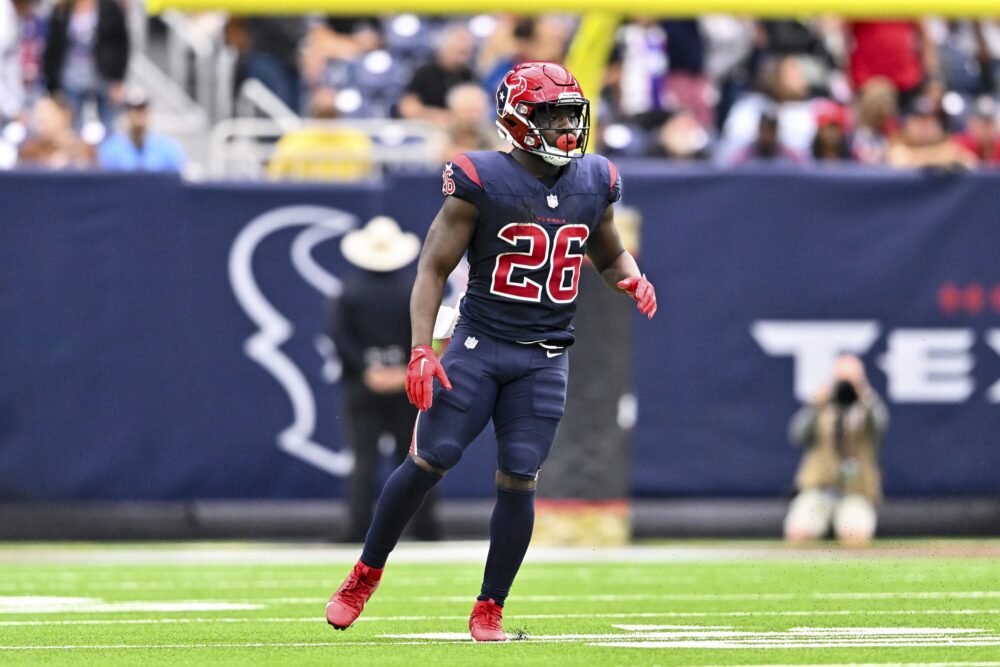 Before Sunday's game against the Arizona Cardinals, Houston Texans quarterback C.J. Stroud had only thrown two interceptions on the season. During the game, he threw three, and yet the team still managed to come away with a win at home.
The Texans have now won three straight, which they haven't done since 2018. And they have a 6-4 record, one game behind the division rival Jacksonville Jaguars, who they happen to play next week.
In the audio above, Bleav in Astros podcast host Jeff Balke shares his thoughts on the game and how the team managed to overcome three turnovers to pull out the win.
He also discusses the recent firing of Texas A&M football coach Jimbo Fisher and football matchups on Thanksgiving.