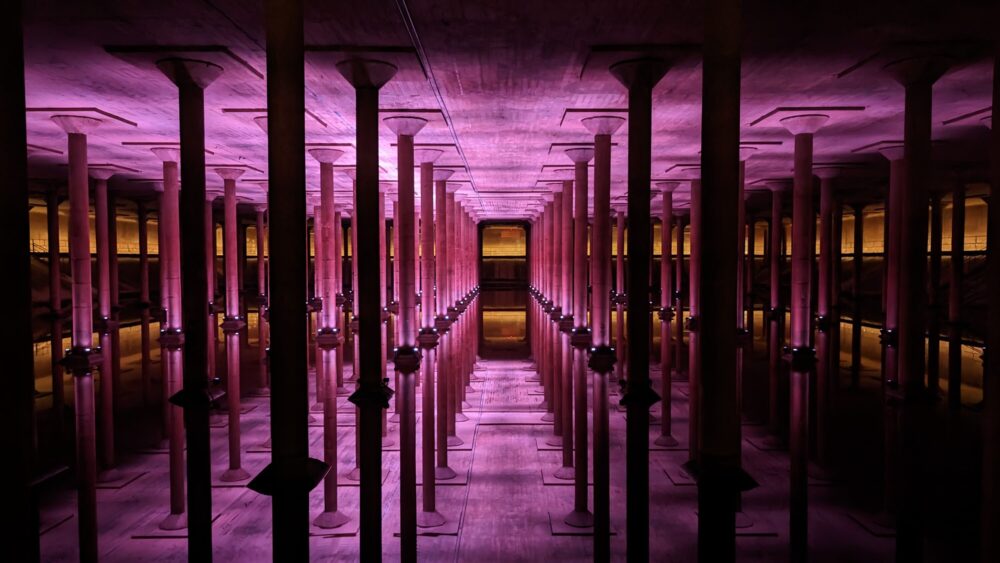 After it was rediscovered in 2010 and opened to the public in 2016, the Buffalo Bayou Park Cistern has become one of Houston's most unique hidden attractions.
Once the reservoir for the city's drinking water, the cistern is about the size of a football field and a half, and it features the stunning visual sight of 221 columns reflected in water, giving the illusion of a space twice its depth. The cistern also features a 17-second echo, which can be a challenge to the many artists that have been asked to purpose the space for installations and performances.
The Houston new-music organization Musiqa recently presented a world premiere performance of co-founder Pierre Jalbert's composition "Voices from the Underground," a 30-minute musical piece created specifically to be performed in the cistern.
In the audio above, Houston Matters producer Troy Schulze goes inside the cistern to talk with Jalbert about the challenges of composing music for such a unique venue. And Musiqa executive director Tony Barilla previews some of the group's upcoming events.