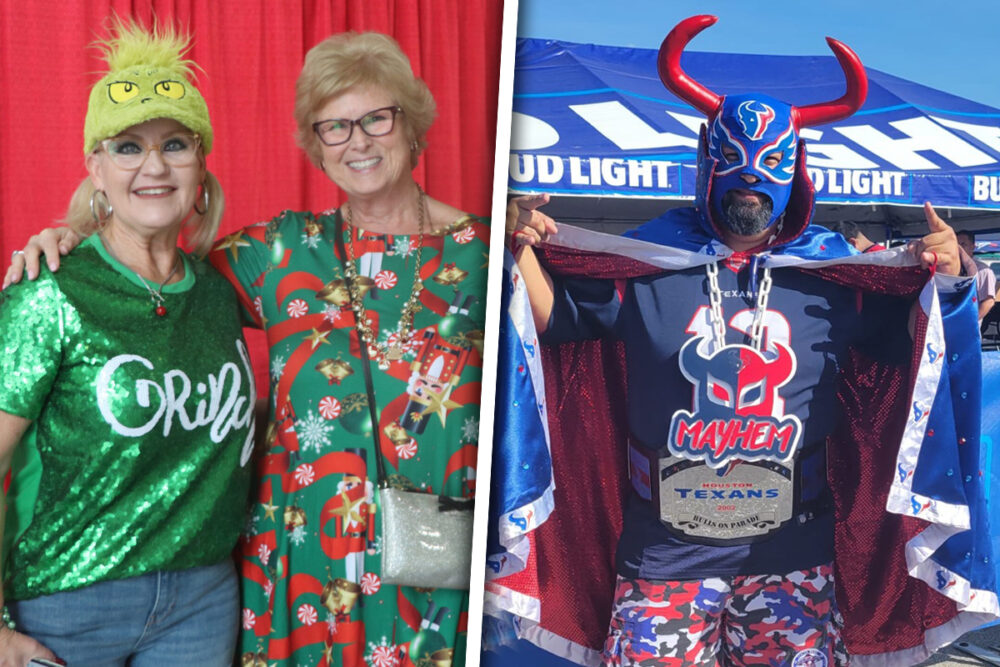 Each year, the Houston Ballet Nutcracker Market fills NRG Center with more than 260 merchants and a bevy of sights and sounds. But for many — even though it's technically unsanctioned — the party begins and sometimes ends in the parking lot.
Yes, much like you see before a Houston Texans game, there's tailgating at the Nutcracker Market.
So, Houston Matters thought a little comparison was in order and sent producer Celeste Schurman to check out the similarities and differences between the two tailgating experiences, which you can hear in the audio above.