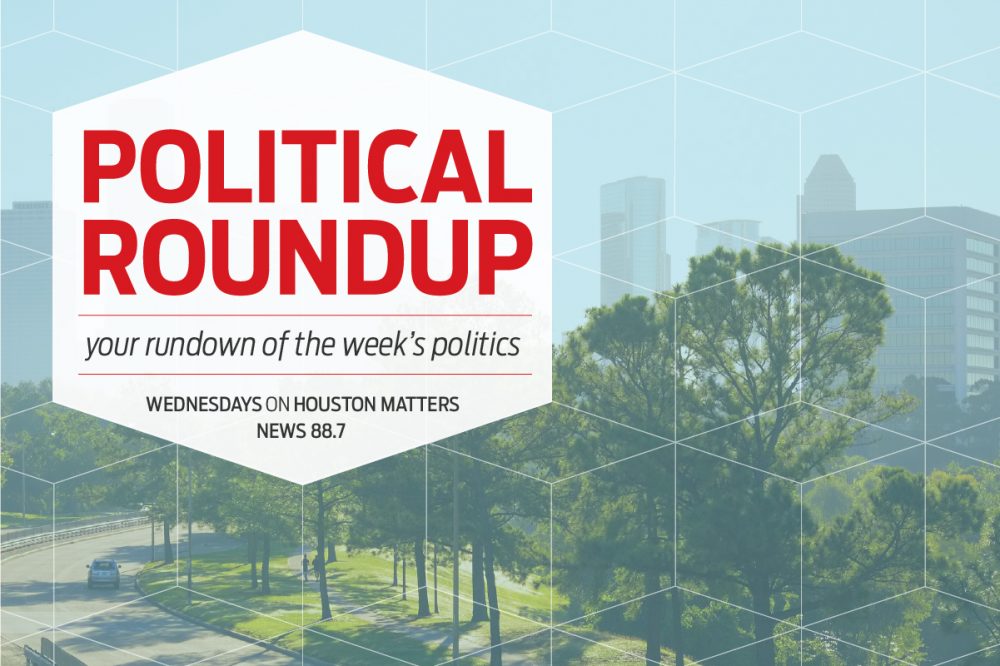 The halls and hearing rooms of Congress displayed signs of both function and dysfunction on Tuesday.
First, for the function part (or, at least, a momentary absence of dysfunction). The U.S. House approved a two-tier spending bill that will keep some government offices open through mid-January and others through early February. The Senate is expected to vote on the measure later this week, and — assuming it passes — Pres. Biden is expected to sign it.
An now for the dysfunction. Two incidents on Tuesday underscored the nastiness of modern politics. In one, during a Senate panel hearing, U.S. Sen. Markwayne Mullin of Oklahoma challenged to a fight Teamsters President Sean O'Brien. While they never came face to face in the hearing room, they yelled insults at one another for several minutes. The panel chair, Vermont Sen. Bernie Sanders, called the whole thing "absurd."
In the other, NPR congressional correspondent Claudia Grisales was witness to and captured audio of a physical confrontation between former House Speaker Kevin McCarthy and Tennessee Republican Congressman Tim Burchett, who was among those that voted to oust McCarthy. Burchett claims McCarthy elbowed him in the kidneys.
In the audio above, we discuss these and other developments in politics with a pair of very functional analysts: Brandon Rottinghaus, University of Houston political science professor and co-host of Party Politics, and Nancy Sims, a political science lecturer at UH.
We also talk through developments in the latest special session in Austin, look ahead to the local runoff election next month, and talk through the growing rift between Harris County Judge Lina Hidalgo and District Attorney Kim Ogg.