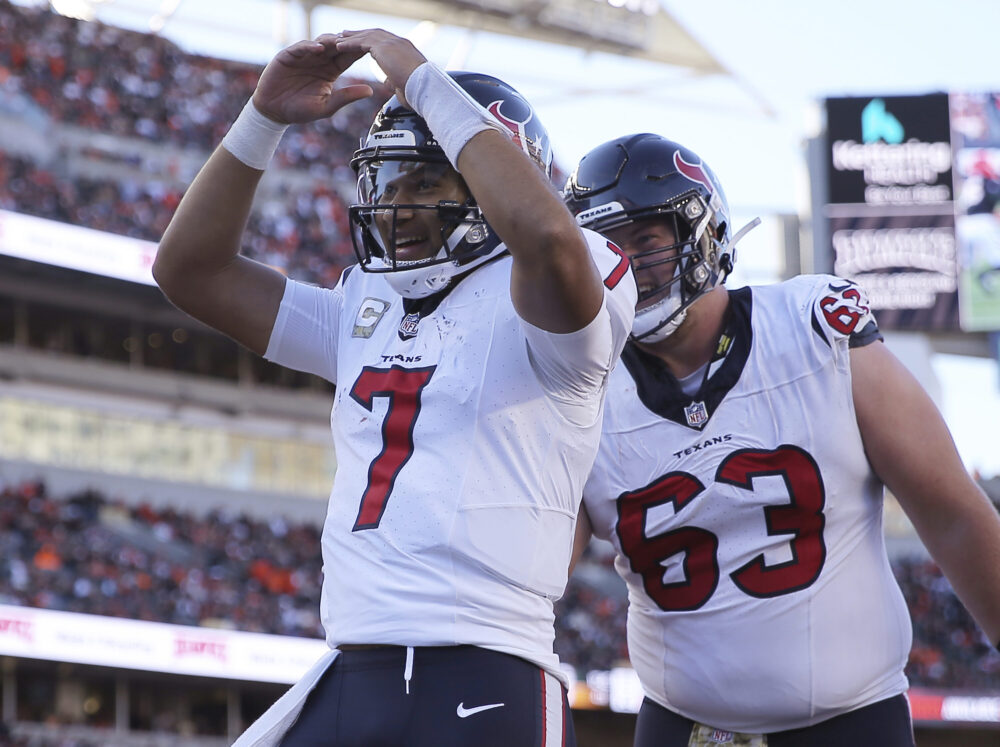 The Astros held a press conference this morning to name bench coach Joe Espada as their new manager. The Rockets have won six straight games, including a 107-104 victory Sunday night over the Northwest Division-leading Denver Nuggets. And the Texans defeated the Bengals on Sunday in Cincinnati on a last-second field goal, marking the team's first non-division road win since 2020.
In the audio above, we discuss these developments with Jeff Balke, who co-hosts the Bleav in Astros podcast and writes for the Houston Press. He also joins us Mondays to discuss developments in the sports world.
We begin with the Texans' big win, which came despite the team entering the game with six injured starters, including their first-string running back, a key wide receiver, and the team's kicker. It didn't matter, as others stepped into each of those roles and excelled, quarterback CJ Stroud led another last-minute drive, and, despite fumbling twice and throwing his second interception of the season, he passed for 356 yards. Stroud has thrown for more than 800 yards passing in the last two games.
With the win, the Texans are not only above .500, they're in second place in the AFC South, and just a game behind division-leading Jacksonville. According to Balke, the Texans are a playoff-caliber football team right now.
We also discuss the Rockets' surge. After starting the season 0-3, they've won six straight, a run that included beating a legitimate contender on Sunday night.
And we discuss the Astros' hire of Espada, which Balke believes is a natural choice for an Astros franchise looking to extend its success in the coming seasons.