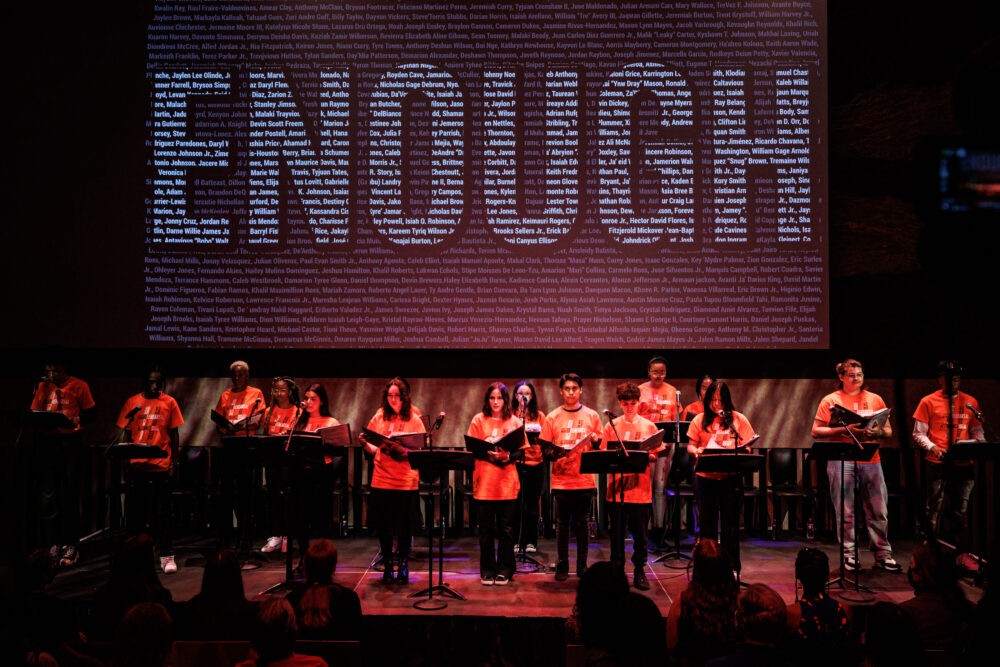 Texans are, of course, no strangers to gun violence and its devastating effects. Too often, young people are involved in that violence.
According to the Texas Department of State Health Services and the U.S. Census Bureau, the rate of gun deaths among Texas teens has more than doubled over the last decade.
On Monday, November 6, theater companies nationwide took part in a project called Enough! Plays to End Gun Violence.
Mildred's Umbrella Theater Company here in Houston participated, presenting readings of plays written by teens about gun violence, followed by a talkback panel including one with a first-hand account of being affected by it.
It's the company's third time taking part in the project.
In the audio above, we hear from Jennifer Decker, artistic director of Mildred's Umbrella Theater Company and Dabrina Sandifer, founder of Esurient Arts, who assembled and moderated the panel, and shares her own personal experience with gun violence.