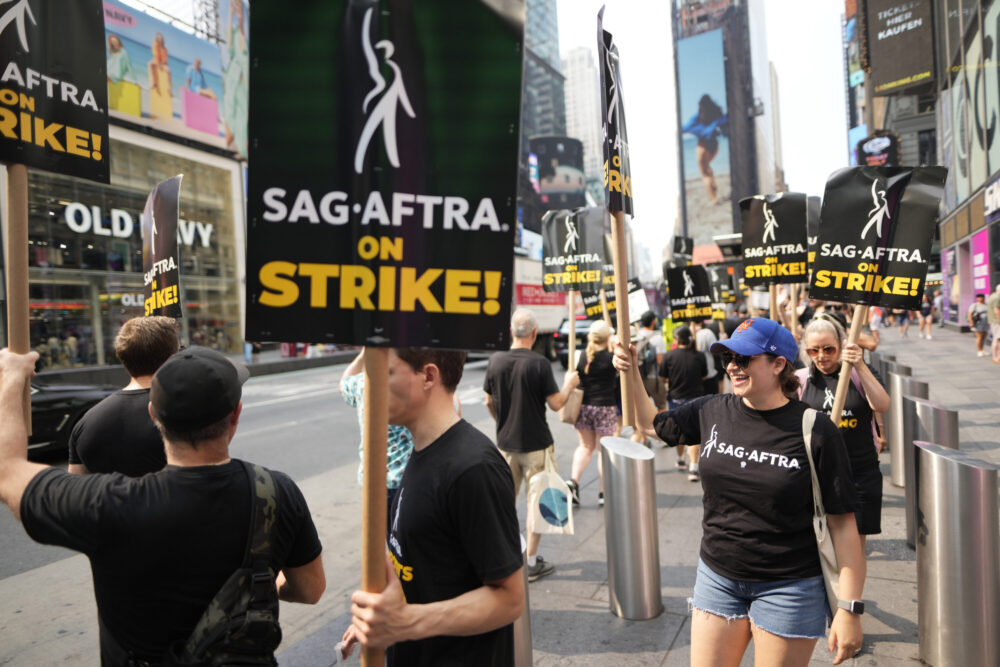 Later today (Friday, November 10, 2023), the national board for SAG-AFTRA, the union representing tens of thousands of actors, is expected to review a tentative agreement reached this week with entertainment industry studios.
If the board approves, after that, the guild's full membership will vote on it, and if they approve, it'll put an end to a months-long strike.
While the focus of the work stoppage called over streaming revenue and AI has been primarily on the impact on productions and workers in Hollywood, there are SAG-AFTRA members right here in the Houston area.
Among them, CeeJay Joseph, a former 2nd VP of the chapter.
In the audio above, he tells Houston Matters host Craig Cohen some 1,600 members make up that chapter, but that the strike has affected many more people and businesses in the Houston and Austin areas.