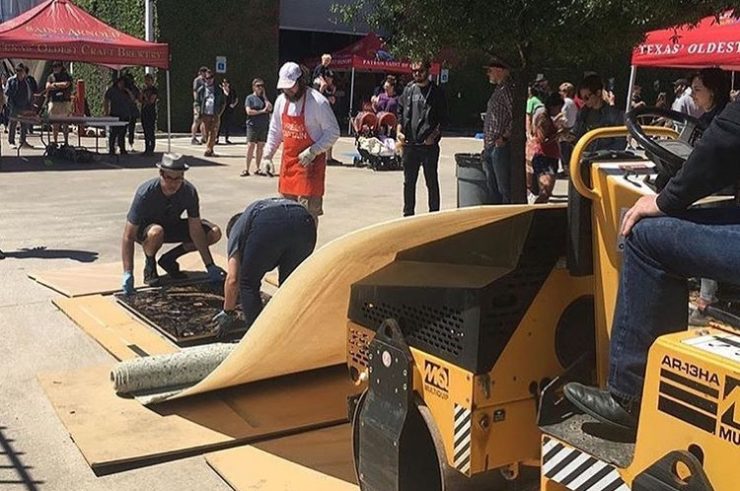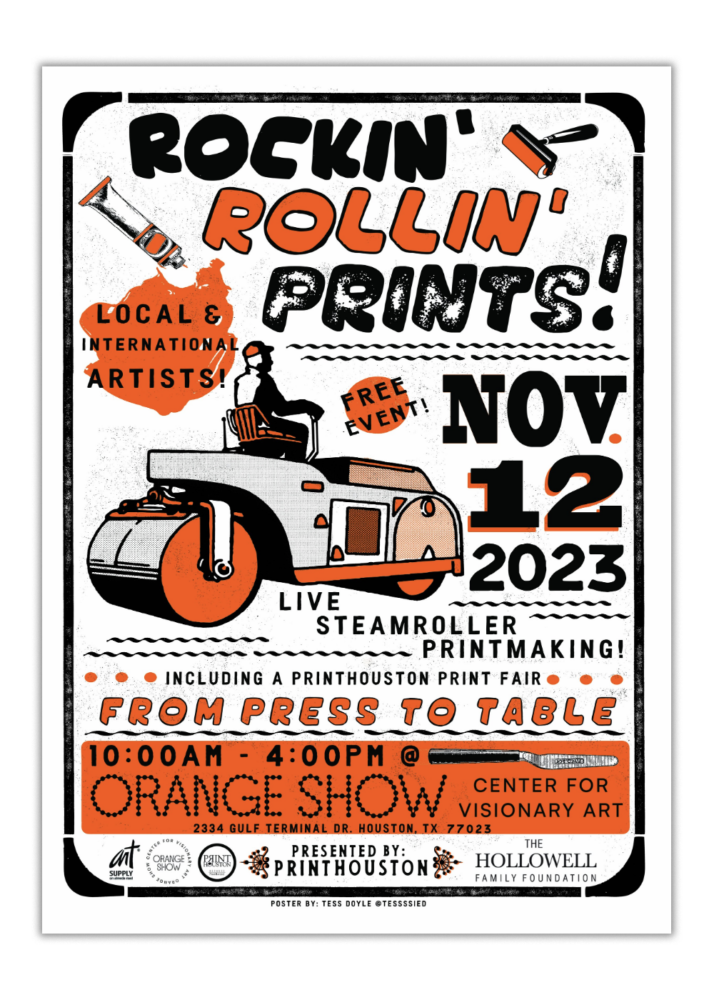 This Sunday, the organization PrintHouston is presenting an event called "Rockin' Rollin' Prints." It features the creation of 51 large-scale prints made by the rolling of a literal steamroller.
It's also an opportunity for the public to learn more about printmaking and perhaps add some prints to their collection.
The event takes place at The Orange Show Center for Visionary Art, the famous folk-art monument that produces the annual Art Car Parade, which is undergoing a campus expansion that will soon span eight acres.
In the audio above, we discuss the event and The Orange Show's expansion plans with Andis Applewhite, who's the board president of PrintHouston, and Pete Gershon, who serves as the curator of programs for The Orange Show.
"Rockin' Rollin' Prints takes place Sunday from 10 a.m. to 4 p.m.