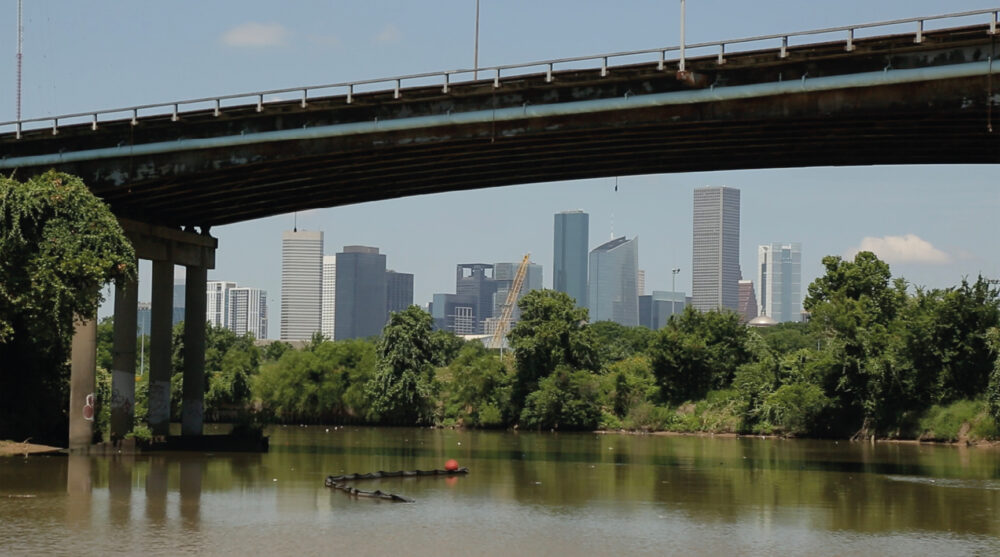 Starting tonight (November 7) at the Midtown Arts and Theater Center Houston, DiverseWorks presents a performance four years in the making, that aims to capture the essence of Houston.
Originally conceived in 2019, It's called LANDS – Portrait of the City of Houston. It was created by French artists Jocelyn Cottencin and Emmanuelle Huynh, and organized by DiverseWorks curator Ashley DeHoyos Sauder, who developed the work through a series of artist site visits, interviews, and workshops with Houstonians from fall 2022 through this past summer.
The performance combines dance choreography with a film screening, and examines the past, present, and future of Houston in a way that's part poetry and part documentary.
In the audio above, Houston Matters producer Troy Schulze visited The MATCH to talk with the co-collaborators.