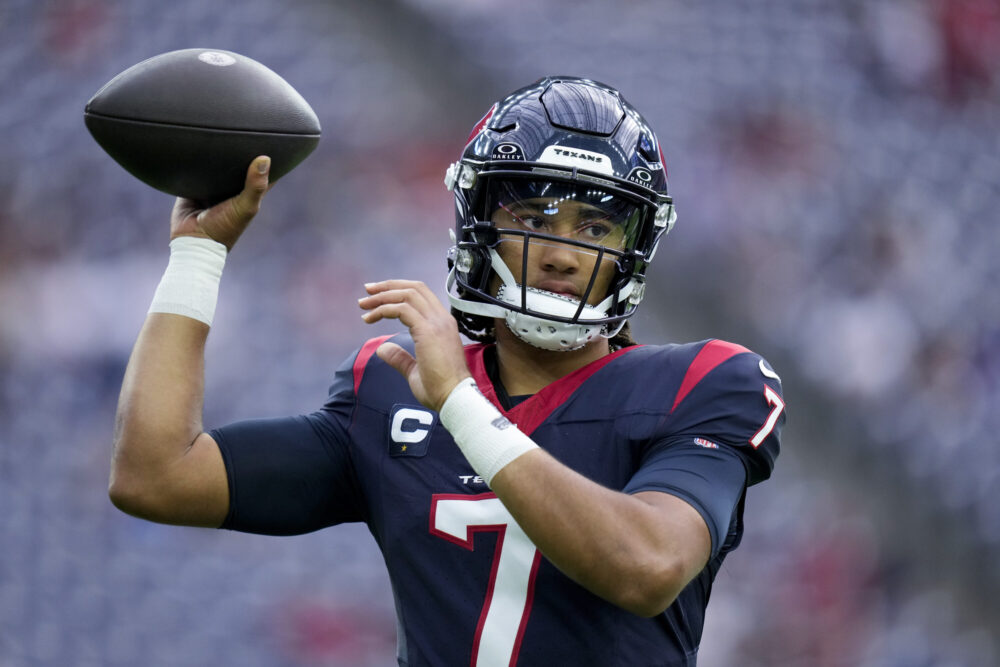 On Sunday, quarterback C.J. Stroud had himself quite a day, passing for five touchdowns — four of them in the second half and one with just seconds remaining in the game — as the Houston Texans defeated the Tampa Bay Buccaneers 39-37.
Stroud set a league record for rookies with 470 passing yards. And he did it without throwing an interception. And even still, he may have been overshadowed by backup running back Dar Ogunbowale, who was pressed into service as an emergency kicker when Ka'imi Fairbairn was injured in the first half.
In the audio above, we talk with Jeff Balke, co-host of the Bleav in Astros podcast, about the significance of the Texans' victory and the remarkable performances from both Stroud and Ogunbowale.
Also: We discuss the Texas Rangers' World Series win and how all the Houston Astros had to do to advance to this year's Fall Classic was win one of four games against the Rangers at home during the ALCS. (They couldn't do it).
The Rangers, meanwhile, went 11-0 on the road in this year's playoffs, including wins in all four of those games at Minute Maid Park. We contemplate whether this means home field advantage has become a disadvantage.