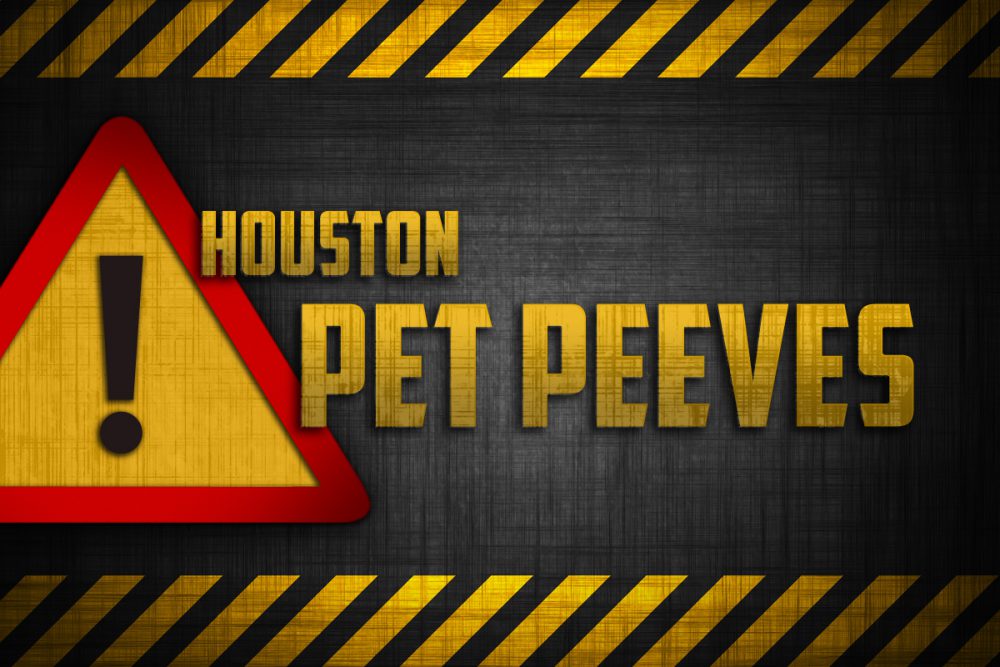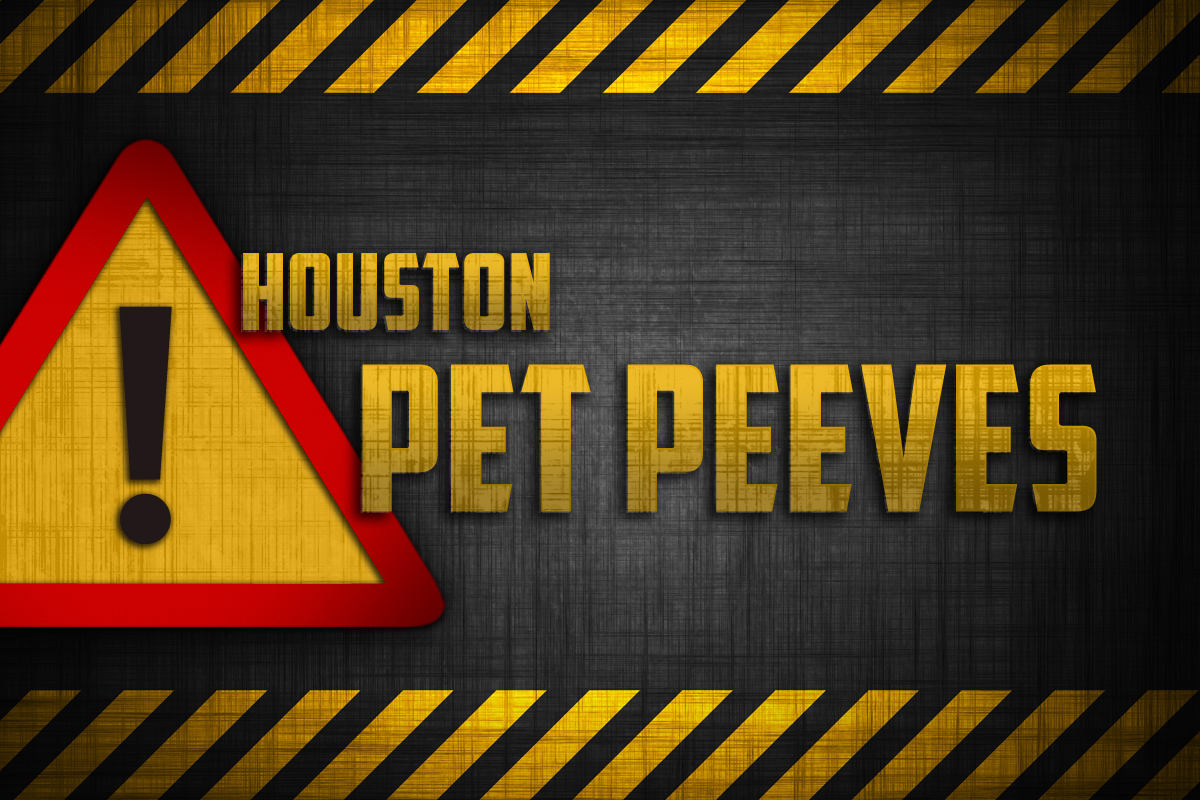 November is here, and the holiday season is supposedly on the way…or, if you look around town, it's already here!
Even before Halloween decorations were taken down around the Houston area last week, they were competing with Christmas décor. Christmas songs are already on the radio. Holiday-themed sales have already begun in stores. For some Houstonians, it's too much, too fast.
They said as much in our latest round of Houstonian pet peeves. Among the holiday-themed comments:
Leslie reached out to express annoyance at "People who have Christmas décor up at Thanksgiving."
Megan concurred, calling it a "general annoyance at decorations being up at ANY point in November."
And we received this e-mail from Robert: "I'll add my name to the list of folks who thinks the blending of all the holidays is ridiculous! When one neighbor has zombie babies on their lawn displayed appropriately in October right next door to a winter wonderland for Christmas [it's] just strange. More importantly, I hate the commercialization of all the holidays! Does it make sense for Best Buy to start Black Friday sales this Wednesday?!?! Really?!?!"
Susan wrote: "My pet peeve is Christmas music ALL. THE. TIME. Maybe a week or two before Christmas, okay? And it doesn't need to be every waking hour everywhere I go."
Some listeners weren't yet over some Halloween-related peeves. Among them, David, who asked, "In what world is Zombie by the Cranberries an appropriate Halloween party/karaoke song? So, Halloween party playlist goes Monster Mash, Werewolves of London, Time Warp, song about intergenerational trauma from paramilitary violence, then Thriller..."
And Michael mused: "Halloween Pet Peeve?…buying all that candy; having no Trick Or Treaters and then…what to do with that candy???!! …hmmm."
Other Houstonians expressed frustrations about how their Thanksgiving dinners tend to play out:
Lise writes: "Not as much a peeve but a running set of Thanksgiving menu disputes — giblets or nah in stuffing? Skip the Turkey for ham? And the pie debate is never ending — though in our house that argument usually is settled by an overabundance of multiple kinds being acquired and made."
Ruth is annoyed by "guests who show up with a dish they just need to pop into the oven where you have turkey and dressing cooking."
And Susan says her holiday peeve is "People who don't wash up pots and pans as they cook, leaving a massive clean up job before we can even start doing plates and glassware!"
In the audio above, you can hear us chat about these little annoyances with the Houston Chronicle's Lisa Gray, and The Scurfield Group's Craig Hlavaty.
Did we miss your holiday-related peeve? Have other more general Houstonian pet peeves to share? E-mail us at talk@houstonmatters.org and we may share yours in our next community moan session in early December.