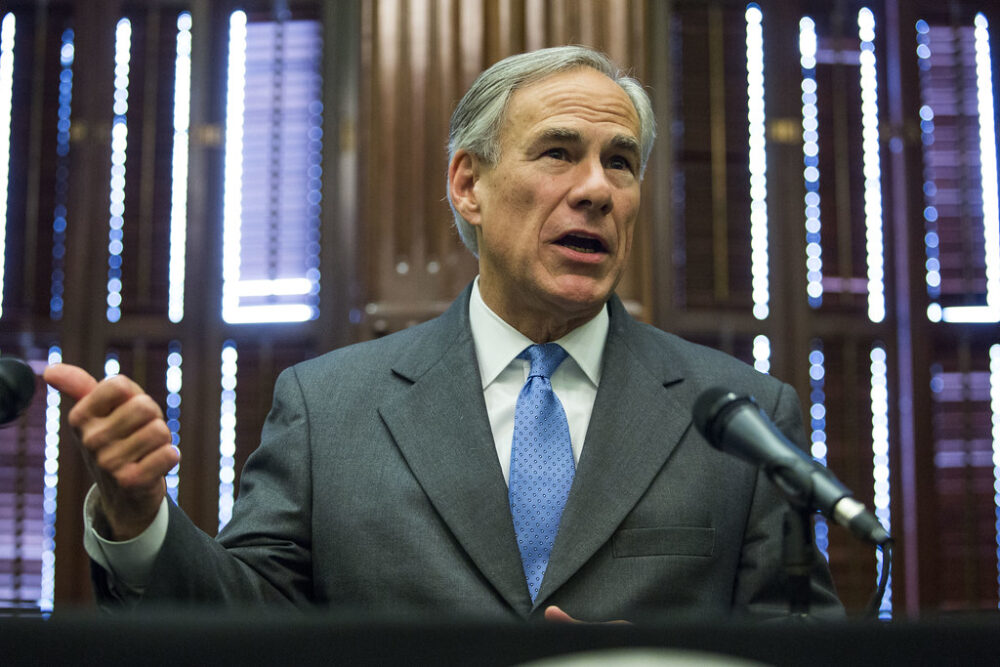 As the third special session comes closer to the end without a deal on school vouchers, Texas Gov. Greg Abbott traveled to Israel amid the ongoing conflict to show support for the people of Israel.
Houston Matters host Craig Cohen talked to David Branham, a professor of political science at the University of Houston-Downtown, about Gov. Abbott's trip to Israel and what is happening in the special session.
"Governor Abbott truly feels for the Israeli people and the Jewish people, especially the Jewish people in Texas," said Branham. "This is not I don't think this is political when I'm when he says that he is in support of Jewish voters and Jewish citizens."
While his trip might not be politically motivated, he is likely to see some benefit in voters from the Jewish community.
"One thing is important in this when you vote you do one of three things you usually either vote Democrat or Republican, or you stay home. Jewish voters almost never stay home," he said.
Foreign Policy is not the concern of the state government but rather an issue the Federal Government deals with. Abbott's trip to Israel is symbolic rather than political, said Branham.
"I don't think Israel really needs us money to win this war. Israel's well equipped. They're one of the best militaries in the world, but we need to send a message of support and I think that's the complete reason for his visit on this," he said.
This visit also comes a little before the Texas Legislature is set to end its third special session. This particular session called on educational freedom, public safety, border security and ending COVID restrictions.
A priority for Abbott in this special session is school vouchers. The state House stands at ease until Monday and the special session ends on Tuesday, with no deal on school vouchers.
Abbott stated that there was an agreement in place for vouchers that would mean no more special sessions but since there is no agreement on vouchers that seems unlikely said Branham.
"He's the one who decides to have a special session is called or not so if he's just deciding he's gonna give up on it, then that state would make sense, but I don't think so," he said.
A bill that passed through the legislature successfully during this special session was Senate Bill 7 and is now headed to the governor's desk.
The bill ends the COVID-19 vaccines mandated by businesses. Employers cannot mandate their employees get the vaccine and prohibit them from firing the employees who don't. If they are in violation, they can face up to a $50,000 fine. This is likely to be signed by Abbott, Branham said.
There are currently four bills on immigration. The bill that drew the most attention was House Bill 4.
The state house's version would have allowed law enforcement officers to arrest, apprehend or send back immigrants who cross the border illegally. The state senate's version of the bill defers largely from the proposed legislation.
"At this point in the legislature, those things have not been settled on, but they could very well cross his desk," Branham said. "If they are passed, in almost every case they're almost certainly going to end up in federal court."