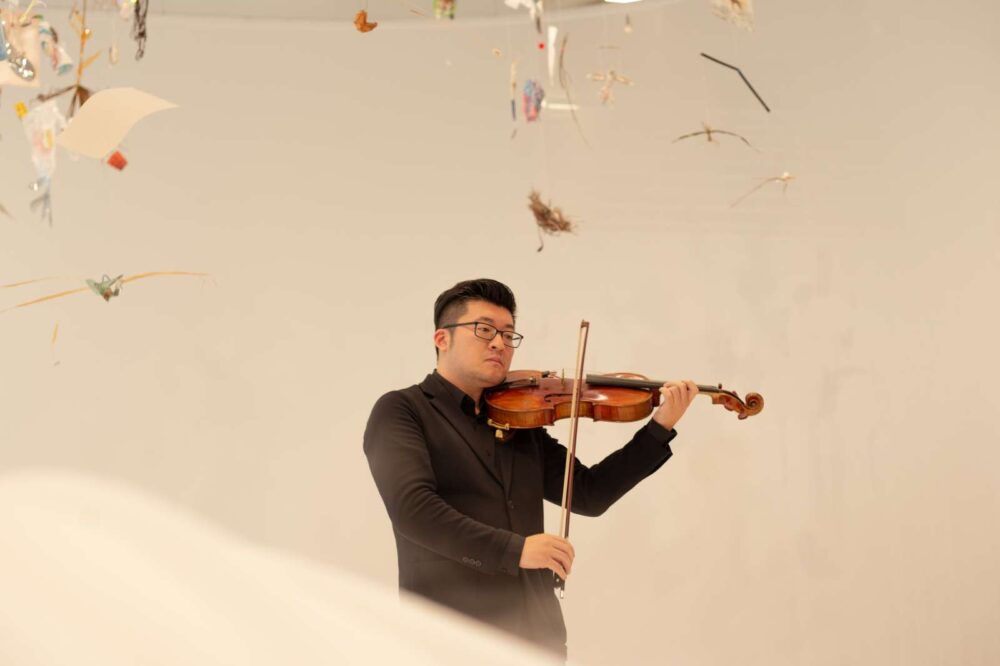 In September, the Moody Center for the Arts at Rice University debuted a solo exhibition by French surrealist Laure Prouvost: Above Front Tears Nest in South.
Now, students from the Shepherd School of Music will present music written in response to that exhibition through New Art/New Music, which takes place this Saturday, Nov. 4.
Ahead of those performances, Houston Matters producer Joshua Zinn caught up with Jaylin Vinson, a composition student and the organizer of this program.
In the audio above, Vinson talks about what inspires him musically and how he responded to Prouvost's work.