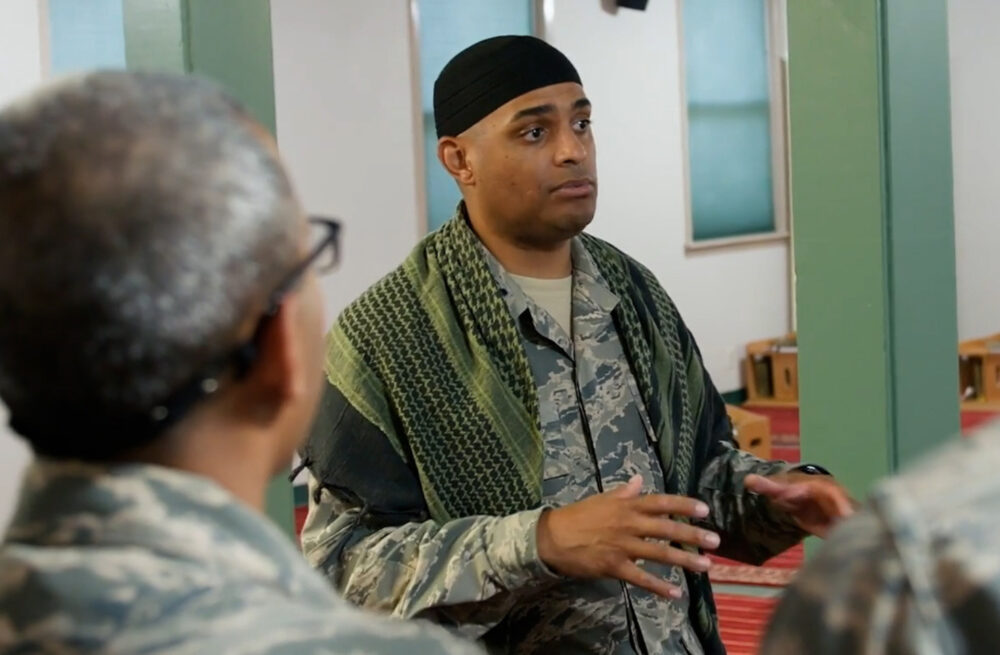 As of last year, there were 1. 3 million active-duty troops in the United States military. Of those, only about 5,000 identify as Muslim, according to Department of Defense data. But still, there remains a need to meet the spiritual needs of those practicing Islam while serving their country.
That's where Muslim chaplains come in – who also serve the spiritual needs of all faiths represented in the service.
Their stories and the challenges they face are the subject of a new documentary that features scenes in Houston and around Texas called Three Chaplains.
The film airs next week across the country on the PBS series Independent Lens, including Nov. 7 at 11 p.m. on Houston Public Media, TV 8.
In the audio above, Houston Matters producer Michael Hagerty talks with David Washburn, the film's director, along with producer Razi Jafri, who tell him why they were drawn to this story. They also introduce us to the three Muslim chaplains we meet in the film while explaining the challenges they face and what motivates them to persevere.