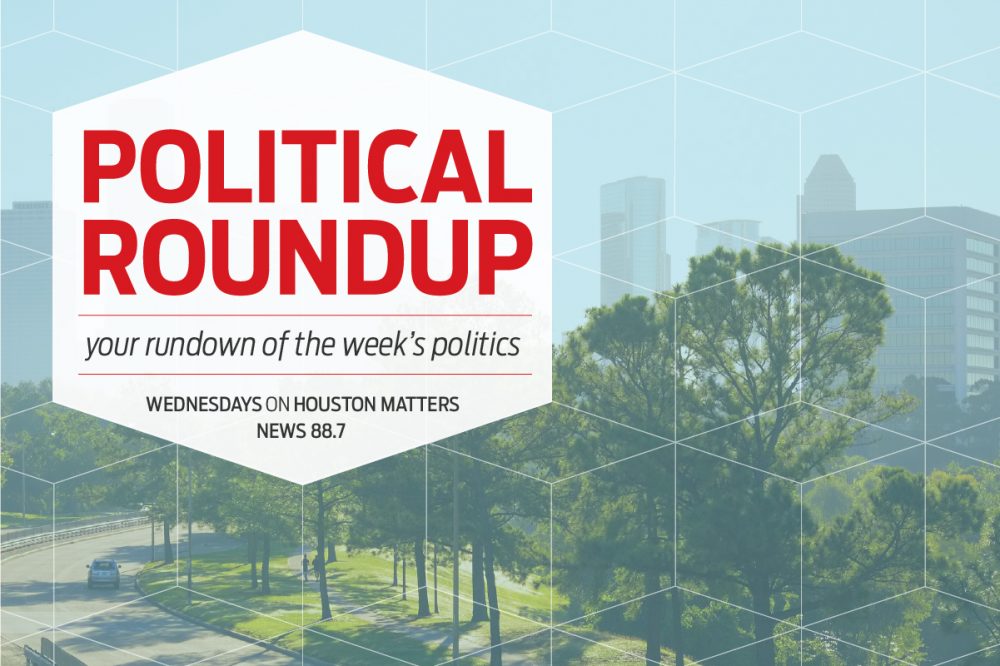 On Tuesday, Gov. Greg Abbott announced he'd reached an agreement with Texas House Speaker Dade Phelan on school vouchers. But the speaker's office stopped short of calling it a deal.
In the audio above, we discuss that and other developments in local, state, and national politics in our regular Wednesday political roundup. Today, we're joined by University of Houston political science lecturer Nancy Sims, and Party Politics cohost and UH associate professor of political science Jeronimo Cortina.
In addition to school vouchers, Sims and Cortina explain why the Texas Education Agency has been temporarily blocked from releasing new A through F accountability grades for the state's public schools.
They also discuss how early voting lessens the impact of campaigning in the final week before election day. And they discuss scrutiny of the new U.S. House Speaker Mike Johnson, his effort to tie foreign aid for Israel to IRS funding, and how GOP candidates are faring among likely Republican caucus-goers in a new Des Moines Register/NBC News/Mediacom Iowa poll.
A reminder: You can catch Jeronimo Cortina on Party Politics this Friday night at 7:30 on News 88.7 FM. You can see the show Friday night at 8 on TV 8. And you can also check it out on Houston Public Media's YouTube channel or subscribe to the podcast to listen at your leisure. (Find it wherever you get your podcasts).