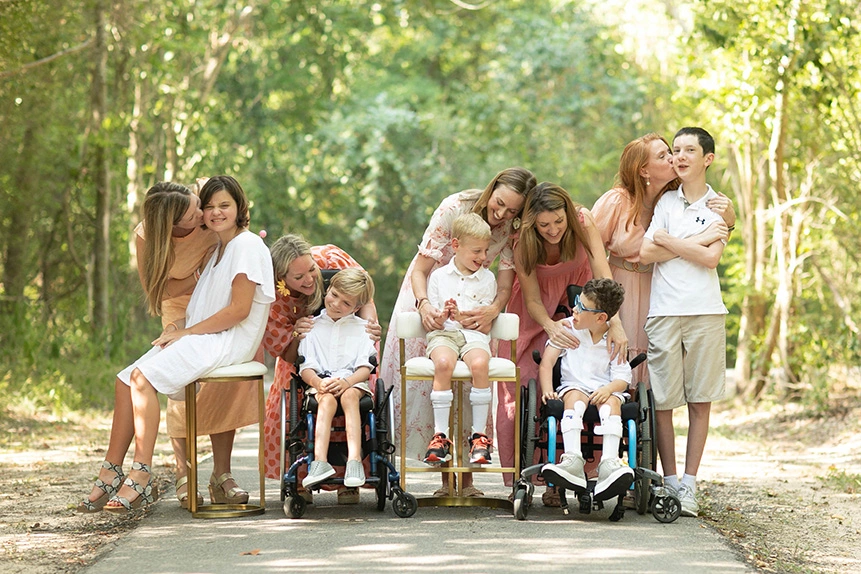 Parents of children with disabilities face a lot of challenges caring for their kids. And even those with family and friends who provide support can sometimes feel isolated and misunderstood.
That's where the Houston organization Steel Magnolia Moms comes in. It was started by moms of kids with disabilities and assists parents navigating life's ups and downs with kids with special needs. Many support groups within the special needs community are diagnosis centric for the purpose of discussing the children's needs. Steel Magnolia Moms, however, focuses on the mom.
Every year, the organization hosts a holiday market, which will be held this year on Nov. 2 from 11 a.m. to 6 p.m. at the Powder Keg. The market includes vendors who have special needs, as well as vendors from the Houston area that support programs to help send children with disabilities to camp, and to provide therapy for caregivers.
In the audio above, Houston Matters producer Celeste Schurman talks about the organization and its work with founding members Tiffanie Williams, Maribel Farish, and executive director Elizabeth Elder, who begins by explaining just how and why the group started.