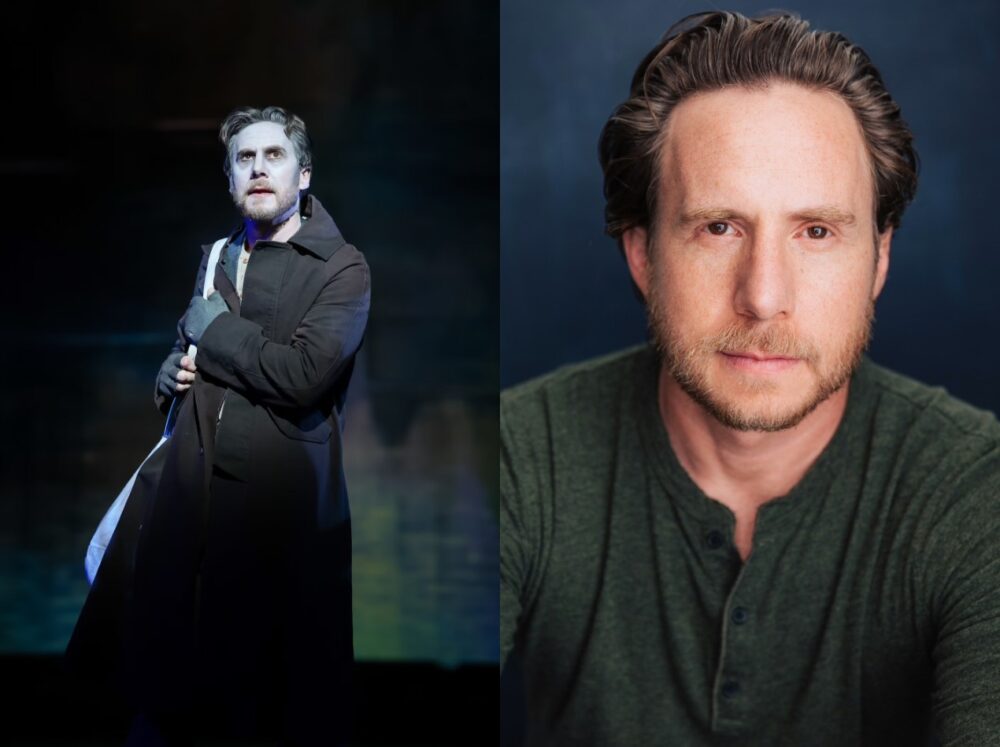 The first time Houston Matters host Craig Cohen saw a production of Sweeney Todd: The Demon Barber of Fleet Street, he didn't know what he was in for. It was 1997, years before the popular Tim Burton film adaptation starring Johnny Depp as the revenge-seeking barber.
Cohen attended a production at the St. Louis Repertory Theatre starring actor Thom Sesma in the title role, and admits he had no idea the show would be so… dark.
"It was a gothic, operatic, bloody horror! And that performance and production was seared in my mind," says Cohen.
As it so happens, that very same production also introduced future Broadway actor Danny Rothman to Sweeney Todd. Rothman is portraying the character in Theatre Under the Stars' production at the Hobby Center through this weekend. He knows the show well, having performed now in four separate productions of it. And he stepped into this one late as a replacement for an actor who had to step away for medical reasons.
In the audio above, Rothman tells Cohen about the challenges and opportunities inherent in being a late replacement to take on the revenge-seeking "demon barber."