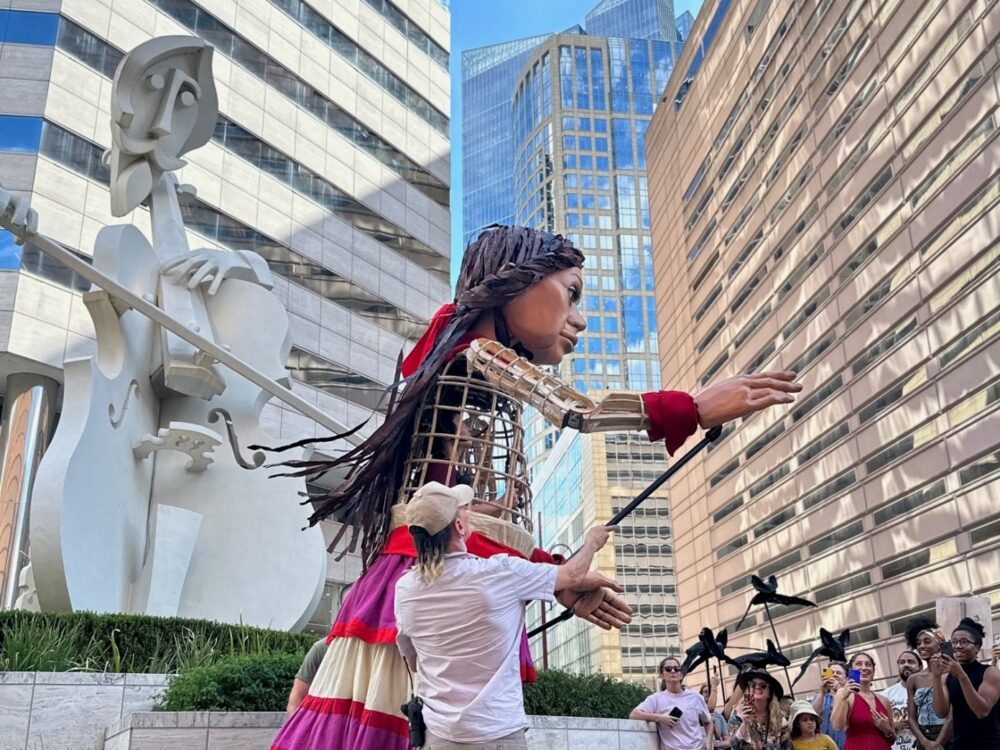 Little Amal is a 12-foot puppet representing a young Syrian refugee, making her way through the country. She's become a global symbol of human rights, and has been journeying nine thousand miles in cities across the U.S. and Mexico, including the Houston area just last week.
Little Amal started her Houston journey downtown in front of the Alley Theater, then stopped in Gulfton, then ended her Houston visit in Third Ward at Emancipation Park.
Houston Matters producer Celeste Schurman followed Amal during her visit to the Bayou City and sat down with Xandra Eden, Executive Director of DiverseWorks, and Troy Scheid, Director of Brave Little Company.